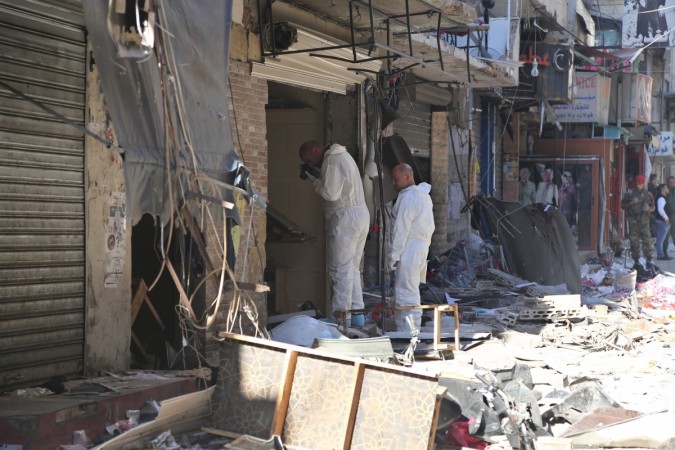 Suicide bombers killed at least five people and injured several others in eastern Lebanon on Monday. Other reports claimed that at least six people were killed and 13 were wounded when multiple suicide bombers blew themselves up amid a group of people.
The attacks were coordinated, the RT reported. At least four suicide bombers blew themselves up killing civilians in the village. After the first bomber blew himself up, the other attackers waited for the first explosion to go off and then blew themselves up 10 minutes apart. The bombers reportedly initiated the explosion after ambulances arrived at the spot after the first explosion.
The incident took place in the village of Qaa in Bekaa valley along the border with Syria, AlJazeera reported. The village reportedly has a large Greek Catholic population.
Sectarian violence has affected the country ever since the Syrian Civil War where the Hezbollah fighters and other Shia groups have battled with the Sunni group Islamic State or Daesh. Hezbollah is also involved in the Syrian conflict and supports the Bashar al-Assad government.
A powerful bomb exploded outside the Lebanese Blom Bank in Beirut on June 13. It caused infrastructural damages and injuries, but no fatalities, ABC reported. The target of the attack was the bank, Interior Minister Nohad Machnouk was quoted as saying by Al Arabiya.
No group has claimed responsibility for the attacks so far.