It's a tough battle for smartphone makers out there. But survivors don't give up easily. The competition to offer the better specs than rivals is making OEMs jump yards, and the end result is consumers get plenty of options to choose from.
2017 has been a year for dual camera smartphones and bezel-less screens, and several brands like Samsung, LG, Xiaomi and others have upped their game. These are global brands, and we hear about them a lot. But there are a lot of brands that don't get too much attention despite matching up to the industry standards.
Leagoo is one such brand, born and bred in China, with a strong portfolio of smartphones. The company is already leveling up to the popular consumer demands of dual camera phones and bezel-less designs, but it also has an attractive trick up its sleeve. Making all of its feature-packed smartphones is what grabs the attention for Leagoo.
We've reviewed some entry-level Leagoo smartphones in the past, and we recently met its premium-looking affordable smartphone – T5. We've been reviewing this phone on and off over the last one month, and here's our final verdict.
Before we get started, let's inform you that Leagoo T5 can also be shipped to India by placing an order on GearBest. The smartphone is priced at $129.99, which roughly translates to around Rs. 8,000 including free shipping, which takes about 10-20 business days. In our delivery of the phone, custom charges came up to Rs. 2,000, which is worth considering.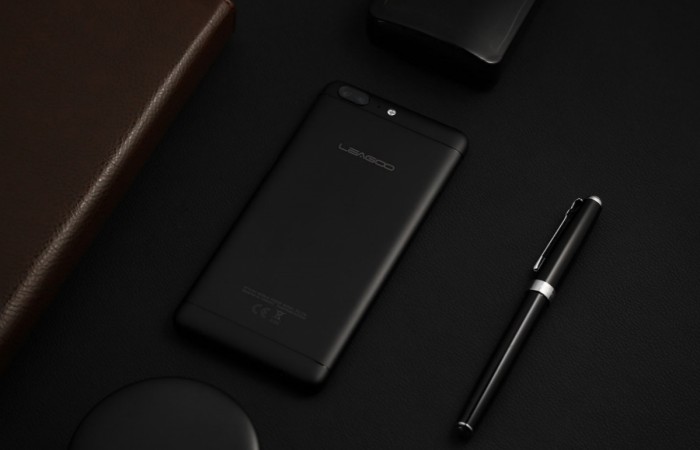 Now, the question is whether it is worth to wait for almost a month and pay a good amount to get a phone from China. Well, you'll find out soon enough.
Let's show you the specs of the phone to begin with.
Display: 5.5-inch Full HD IPS screen
Processor: 1.5GHz octa-core MediaTek 6750T CPU
RAM: 4GB
Storage: 64GB
Camera: 13MP+5MP rear-facing cameras and 13MP front camera
Software: Android 7.0 Nougat
Battery: 3000mAh
Add-ons: Fingerprint scanner (in home button), dual SIM support, 4G VoLTE, microSD card support
Moving on, let's review these specs.
Overall usability of the phone is quite impressive. Most people are fooled that Chinese phones are low-quality, but Leagoo T5 contradicts that. The build quality is excellent and offers a firm grip despite its large screen size. It's not as slim as the latest phones we see these days, but the rounded sides make up for it. In fact, the build quality is equivalent to what we see in budget phones from brands like Motorola, Lenovo and others these days. The dual camera setup at the back certainly gives an edge on first impressions.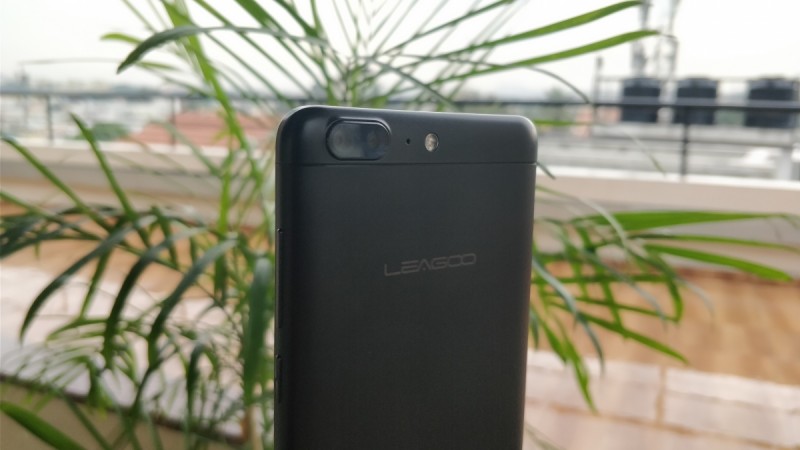 The display is not out of the ordinary. The Full HD resolution screen is good enough for indoor and outdoor use. The device is best suited for watching movies, as it nails it on the clarity and detail. Single-handed operations also did not seem like a problem to us with Leagoo T5.
Packed with a decent chipset and reliable RAM, Leagoo T5 is as smooth as any other smartphone in the sub-Rs. 15,000 price range. Launching apps, games or otherwise, took minimal effort. But the UI stutters, making it look like the phone is freezing at times. It can be irritating at times.
But on the brighter side, the interface can be decorated with themes and wallpapers that are visually appealing. You can also choose your photos as wallpapers to personalise it further.
Leagoo takes good care of those who love snapping landscapes and portraits. In our view, the dual camera is not put into its best use like what Apple in the high-end space or even Xiaomi in the budget space have done.
A great deal is expected of the 13MP main camera with f/2.0 aperture, 5P lens and LED flash paired with 5MP secondary lens to capture depth to create Bokeh-effect. Sadly, Leagoo underplays. But if you use the main 13MP snapper for landscapes and portraits, the attention to detail can be surprising.
The auto focusing is something Leagoo T5 is good at, and the photos produced are nothing extraordinary. It does the job fairly well. But the dual camera setup that usually captures Bokeh style photos is not in its best form. Instead of identifying subjects and outlining the blurriness, Leagoo T5 bluntly draws a circle of blur around the subject. You can change the focus area to adjust the blur, but it still requires a lot of work, something Leagoo can sure fix with a software update.
The selfie camera has a 13MP lens with the same configuration as its rear primary counterpart. There's a dedicated LED flash for low-light selfies. The results produced with the front camera are natural and the use of the beauty mode can really light up your selfies.
Here are some camera samples for you:
One of the standard ingredients of budget phones these days is the fingerprint scanner to keep your personal information safe. The fingerprint scanner in the Leagoo T5 is placed under the home button, which makes it more convenient to access than the one placed on the rear panel.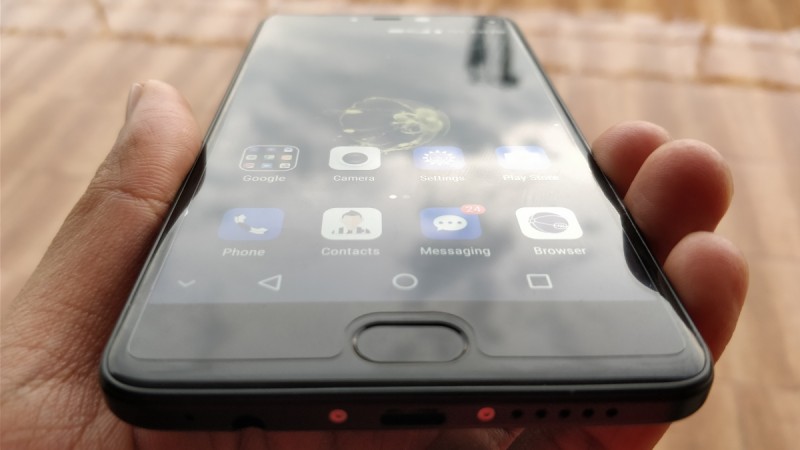 It's a rarity to see a fingerprint scanner on the front these days, but Leagoo does it thankfully. We primarily used the fingerprint scanner to unlock the phone and start using it, and rarely there was any latency or inaccurate reading.
Finally, it's the battery life on the Leagoo T5. While we had high expectations of the phone's 3000mAh battery, the phone doesn't seem to deliver much on it. At several instances, the phone would just go off even without using it. We are not sure if the problem is with this particular unit, but the issue was really tipping off.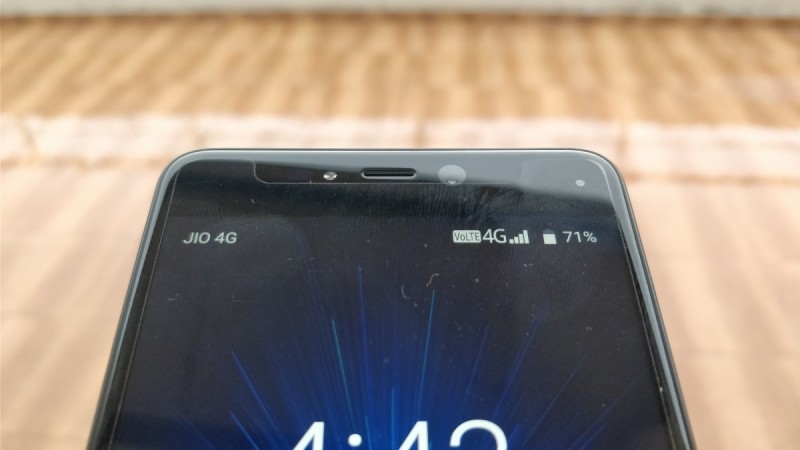 If you are using it constantly, Leagoo T5 will push you through the day. With 4G data constantly running, normal amount of calls, social media browsing, and some music lasted us for almost 7-8 hours. But to test the phone's error, we charged the device fully at the night only to see the battery drained by morning.
We checked for background activities and nothing seemed out of ordinary. If it is a bug, Leagoo can fix it with a software update. If not, it's a red flag for buyers who are willing to trust a brand completely unheard of.
Verdict
Even though Leagoo T5 scores good numbers on the design and camera, the phone's battery is an alarming concern. If Leagoo can fix it, the next concern is after sales service. But if buyers are willing to take a risk for the sale of the low cost of the phone, then Leagoo T5 presents itself as a decent choice. In fact, Leagoo has other smartphones in its portfolio that are worth checking out, like the KIICAA MIX and KIICAA S8 and others.