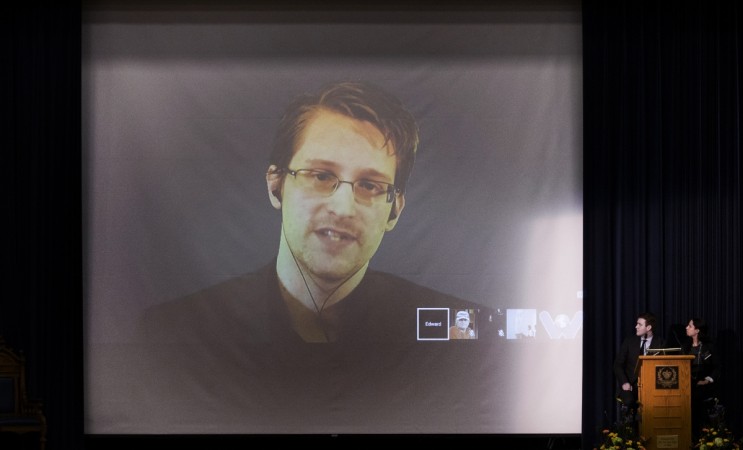 Intelligence agencies from the UK and the US allegedly hacked into a Dutch SIM card manufacturer in order to steal codes and eavesdrop on mobile conversations.
The information came from former American intelligence contractor Edward Snowden, who has been in the news for exposing many other infamous surveillance programs carried out by intelligence agencies, reports The Intercept.
The article titled "The Great SIM Heist" notes that the activity by the US and British surveillance agencies gave them the ability to "secretly monitor a large portion of the world's cellular communications, including both voice and data".
Gemalto, the Dutch company, has many high-profile clients such as AT&T, T-Mobile, Verizon, Sprint and is linked to "450 wireless network around the world", the US news website said.
It cited the fugitive contractor as saying the hack was organised by Britain's GCHQ and America's NSA and took place in 2010. The two agencies have neither accepted nor denied the claims as of late Friday.
Gemalto has said it is taking the allegations "very seriously", reports Reuters. A spokeswoman told the news agency that while there was "an attempt to try and cast the widest net possible to reach as many mobile phones as possible", the company wasn't really targeted.
"We take this publication very seriously and will devote all resources necessary to fully investigate and understand the scope of such highly sophisticated techniques to try to obtain Sim card data," she was quoted as saying.
This is yet another example of a surveillance program by intelligence agencies and is likely to be embarrassing for such agencies in the UK and the US, as it tends to give people an impression that the agencies are willing to go to any extent in order to improve their surveillance, even if it means breach of privacy, noted BBC.