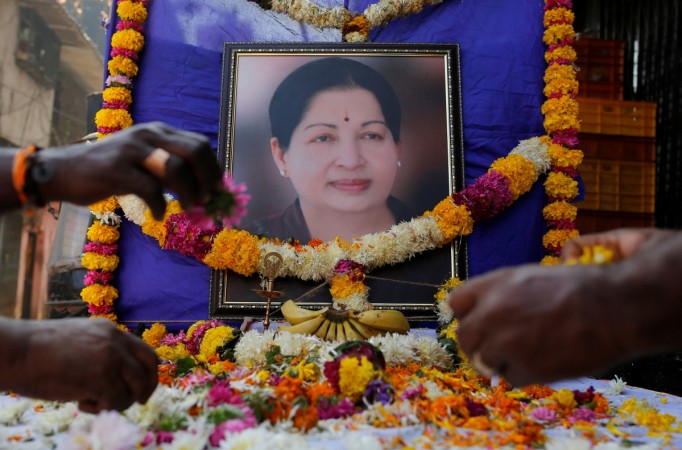 It is said that politics is the art of the possible and politicians of Tamil Nadu on Tuesday, September 12, took it even a level further. The general council meeting of the two factions of the ruling AIADMK that came together recently on Tuesday sacked V K Sasikala as the party's interim general secretary and late chief minister and party supremo J Jayalalithaa was made the permanent general secretary. That a dead person replaced a living one to a post is something quite unprecedented but the chaotic Tamil politics made it happen.
This move will have its repercussions as TTV Dinakaran, Sasikala's nephew who had been trying to emerge as an alternative power centre in the party but was also sacked from the position of the deputy general secretary.
The third faction in the chaos – that off Sasikala and Dinakaran – will now try to topple the government of Chief Minister E Palaniswami and his deputy O Panneerselvam for 19 MLAs are reportedly backing it and their pullout would turn the AIADMK government a minority. Reacting to the decision of the general council meeting, Dinakaran said that the current government's time is up and the Opposition DMK is also in the hunt for an opportunity as it has been claiming time and again that the ruling party must prove its majority in the 233-member Assembly.
The Sasikala-Dinakaran camp as well as the DMK might be sensing their respective opportunities in the ruckus but the EPS-OPS duo gave a master stroke in making deceased Jayalalithaa as the eternal general secretary. It will be very difficult for the dissenters now to challenge the arrangement because Jayalalithaa still rules the hearts of the party workers and supporters.
If the party had installed somebody else in the place of Sasikala, her supporters would have taken the legal route to oppose it but now it is almost impossible to turn things around. In fact, even if Dinakaran topples the government now by engineering a pullout by legislators and Tamil Nadu goes to a fresh election, the EPS-OPS camp will be favourites to finish at the top since it will have the 'Amma' factor working in its favour. The late leader has indeed proved that even if she is absent physically, her legacy is still significant enough to influence her state's politics.