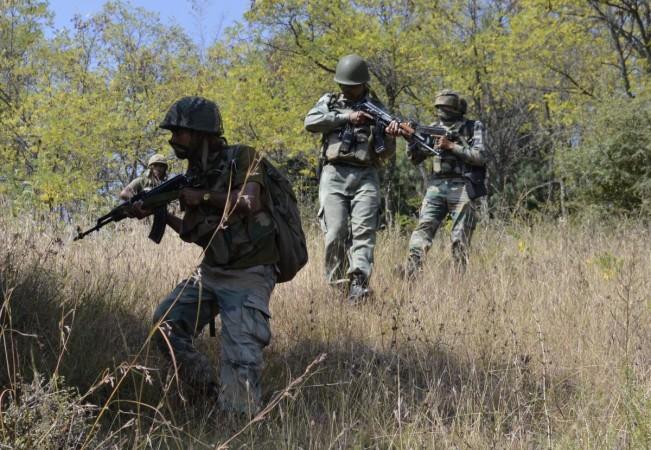 Lashkar-e-Taiba has claimed responsibility for the Uri terror attacks through several posters pasted in the streets of Gujranwala in Punjab province of Pakistan.
On September 18, four Pakistan-based terrorists attacked an Indian Army camp in Jammu and Kashmir in which 20 Indian soldiers martyred. In response, the Indian Army carried surgical strikes along the LoC in Pakistan-occupied-Kashmir, killing more than 40 terrorists and about seven Pakistani troops who tried to defend those militants.
The posters surfaced on social media websites, mentioning to arrange funeral prayers for one of the Uri attackers. The prayers will be organised by LeT's parent organisation Jamaat-ud-Dawa and will be held in Gujranwala. The posters also stated that a special address will be held by JuD chief Hafiz Saeed after the prayers.
The posters claimed that LeT's prominent member, Muhammad Anad a.k.a Abu-Saraqa, has attained martyrdom after he was killed during the attack on the Indian Army camp in Uri, Kashmir. The content on the posters is written in Urdu and it also claims that Let terrorists had killed 177 Indian soldiers.
The poster reads:
"Funeral prayers in absentia for Mujahid Bhai Abu Siraqa Muhammad Anas martyr for having killed 177 Hindu soldiers in Kashmir." The funeral is supposed to take place at Sadabahar Nursery near Bada Nala Nawab Chowk Girjakh Gujranwala.
The claim is of significant importance as the Pakistan government has continuously denied its role in the Uri attack and supporting the Kashmir-centric terror groups.
After the widespread circulation of the posters online, JuD has said that it was a hoax. However, recent reports have stated that the funeral will take place for sure, but for now, it has been postponed.