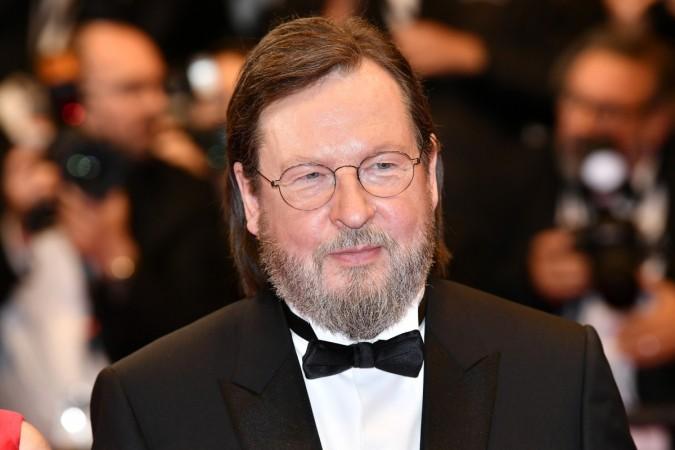 Following the infamous Hitler jokes in 2011, renowned Danish film director Lars von Trier's new film The House that Jack Built has sparked a lot of controversy following its premiere at Cannes Film Festival 2018. According to several reports, many viewers reportedly walked out of the premiere in the middle of it.
Though at the same time, the movie, which revolves around a serial killer, received six-minute-long standing ovation in the theatre.
The director walked the red carpet along with some of the movie actors for the first time since his appearance at the international film festival in 2011.
The official synopsis of the film reads:
"USA in the 1970s. We follow the highly intelligent Jack over a span of 12 years and are introduced to the murders that define Jack's development as a serial killer. We experience the story from Jack's point of view, while he postulates each murder is an artwork in itself. As the inevitable police intervention is drawing nearer, he is taking greater and greater risks in his attempt to create the ultimate artwork. Along the way we experience Jack's descriptions of his personal condition, problems and thoughts through a recurring conversation with the unknown Verge – a grotesque mixture of sophistry mixed with an almost childlike self-pity and psychopathic explanations. The House That Jack Built is a dark and sinister story, presented through a philosophical and occasional humorous tale."
The movie features actors Matt Dillon, Bruno Ganz, Uma Thurman, Siobhan Fallon Hogan, Riley Keough, and Jeremy Davies.
The House That Jack Built premiered at Cannes Film Festival 2018. And, it is also set to hit the cinemas soon.
Check out some of the reactions here.
Just left Lars Von Trier's The House that Jack Built.
Gross. Pretentious. Vomitive. Torturous. Pathetic. #Cannes2018

— The Oscar Predictor (@OscarPredictor) May 14, 2018
I've never seen anything like this at a film festival. More than 100 people have walked out of Lars von Trier's 'The House That Jack Built,' which depicts the mutilation of women and children. "It's disgusting," one woman said on her way out. #Cannes2018 pic.twitter.com/GsBGCoyHEG

— Ramin Setoodeh (@RaminSetoodeh) May 14, 2018
Walked out on LarsvonTrier . Vile movie. Should not have been made. Actors culpable

— Showbiz 411 (@showbiz411) May 14, 2018