In a time when women like Valeria Lukyanova are trying to emulate the body image projected by dolls, one man has devoted himself to creating dolls that represent real, live women. Lammily dolls, the brainchild of graphic artist and researcher Nickolay Lamm, are teaching children all over the world that "average is beautiful".
Lammily, which is more popular as the anti-Barbie, came to existence due to Lamm's wariness over the unrealistic beauty standards set for women today. The young artist, who also claims to have been plagued by insecurities at earlier stages in life, says the foundation of Lammily is built on being true to oneself in a world that pressures people to conform.
"Back in high school, I starved myself and exercised to exhaustion to have a set of six-pack abs. After achieving my desired BMI, I looked and felt terrible," reveals Lamm in his website. He also speaks of his younger cousin, who as a young girl thought of herself as "fat".
"When I look at current fashion dolls, I'm reminded of my experience in high school and that of my cousin... Moreover, I'm reminded that there is beauty in embracing all the aspects of who you are, and in staying true to you," states Lamm.
True to his words, these dolls are built in proportion with the average measurements of a 19-year-old woman. Standing at 10.2 inches, Lammily has articulated joints allowing her to read, walk, run, play and even do Yoga.
To further the realistic attributes of Lammily, she comes with a sticker of moles, stretch marks, scars and bruises. The stickers represent the nuances that make each individual unique, says Lamm, "... It allows a new sense of individuality, expression, and identity." Moreover, the stickers make children more empathetic towards peers with the scars and bruises.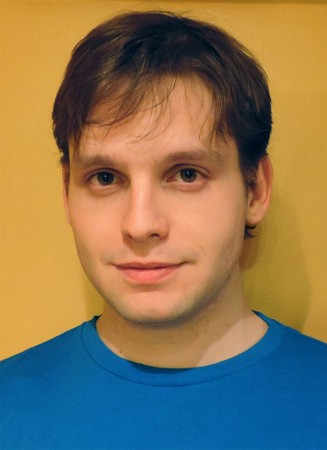 The Pittsburgh-based artist wants all Lammily accessories to be reflective of real life in a miniature form and wants to take doll careers a few steps further than "divas, princesses and mermaids".
"I envision her reading books that inform and playing instruments that educate on the sounds and intricacies of music. I see her constructing her own home, cultivating her own garden while learning about the wonders of plants and vegetables and eating these nourishing and healthy foods," explains Lamm. He also promises that the dolls would be dressed in realistic clothes that an average woman would wear. He also tells clothing companies interested in dressing up Lammily to contact him.
Lammily dolls are not just symbolic to driving home the point of healthy body image; they are loved by children as well. In a social experiment to check how children react to the realistically- proportioned fashion dolls, the second grade students of St. Edmund's Academy in Pittsburg, Pennsylvania, were asked to express their opinion on Lammily. Their response was unanimously positive and almost all of them claimed that the doll reminded them of someone in their lives.