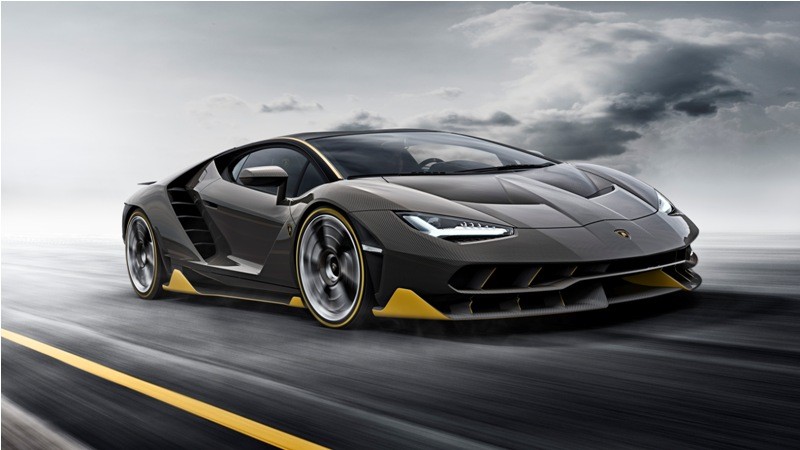 Automobili Lamborghini unveiled the limited production Centenario sports car at the Geneva Motor Show. The special edition has been unveiled to celebrate the centenary of founder Ferruccio Lamborghini's birth. Only 20 coupe and 20 roadster versions of the Centenario will be produced and all 40 cars have already been sold before production, at a starting price of 1.75 million euros, which is approximately Rs 13 crore.
In terms of looks, the Centenario is a sportier version of the already sporty Aventador SV. The 6.5-litre V12 naturally aspirated engine produces 759bhp and powers from 0 to 100 kmph in 2.8 seconds. The new Lambo required 23.5 seconds to reach 300kmph from standstill before reaching the top speed of more than 350 kmph. A monocoque and body in full carbon-fibre provide a low weight of 1,520 kg.
The car's aerodynamic design includes an extending rear wing that aids in more down-force at high speeds. The introduction of rear-wheel steering provides increased stability at a higher speed. The interior is spruced up with a large 10.1-inch touchscreen display that provides connected infotainment, including internet browsing and Apple CarPlay.
"The Centenario is a car that perfectly combines tradition and innovation. It looks to the future while honouring the legend that is Ferruccio Lamborghini," said Automobili Lamborghini President and CEO Stephan Winkelmann in a statement. The Centenario joins the range of one-off cars and exclusive limited editions of Lamborghini that include the Reventon, Sesto Elemento, Aventador J and Veneno.