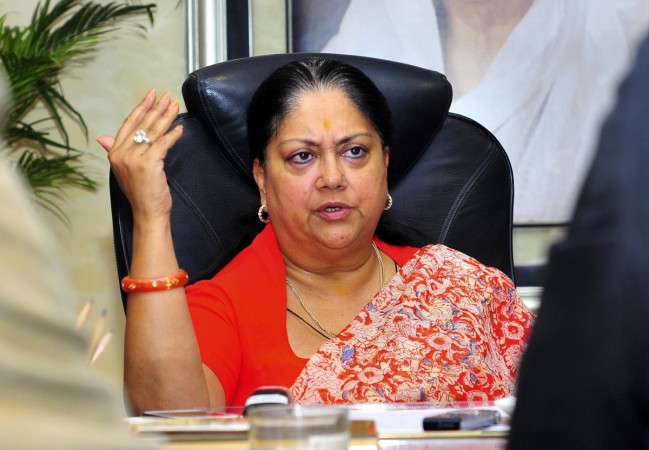 After External Affairs Minister Sushma Swaraj, Rajasthan Chief Minister Vasundhara Raje has landed in trouble due to her connection with former IPL chief Lalit Modi. Modi on Tuesday released a document, which indicates Raje assisted him in obtaining British travel papers on condition that her help be kept hidden from the Indian authorities.
A part of the document, released by Modi's PR team, mentions: "Witness Statement of Vasundhara Raje", but contains no signature of the BJP leader. The statement was reportedly made at the time Modi sought assistance from Swaraj and Raje to obtain VISA to travel from London to Portugal for his wife's surgery.
"I make this statement in support of any immigration application that Lalit Modi makes, but do so on the strict condition that my assistance will not become known to the Indian authorities," the statement allegedly quoting Raje said, Huffington Post reports.
"I am a national of India and am resident there. I was on 8 March 1953 in Mumbai, India. I am currently the leader of the opposition in the Rajasthan State Assembly," the statement further reads.
Speaking to news agency ANI on Tuesday evening, Raje said she does not have an idea of any such documents.
"Of course I know the family(Lalit Modi),I've never made any bones about that... bt I don't know what documents you people are talking about," she said in series of tweets, according to ANI.
Meanwhile, Swaraj is being attacked by the Congress and other opposition parties for assisting Modi to obtain British travel papers. However, the Narendra Modi-led BJP government and RSS is standing by Swaraj.