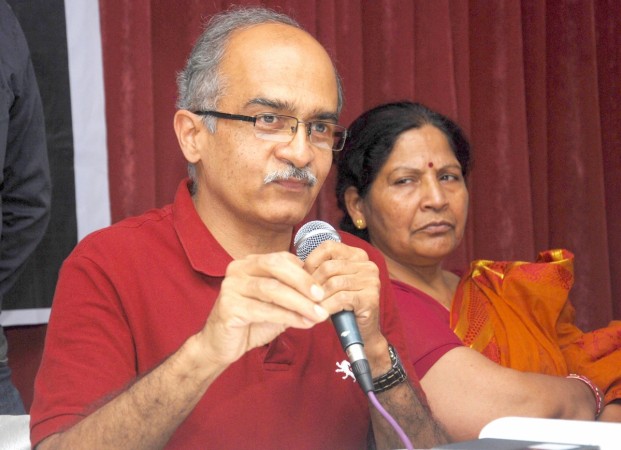 The opposition upped the ante on External Affairs Minister Sushma Swaraj's alleged links with former Indian Premier League (IPL) chief Lalit Modi on Monday, with the Congress and Aam Aadmi Party (AAP) insisting on her resignation.
Attacking Swaraj over her assistance to Lalit Modi in acquiring emergency travel papers from the United Kingdom last year, the Congress termed her excuse over the issue as "bogus".
Congress MP PL Punia on Monday called Swaraj's "humanitarian" excuse over the Modi issue as "bogus". He said that the Portuguese law doesn't have any clause that states husband's signature is required for a surgery.
"The way Sushma Swaraj has gone about the issue, it is not in the national interest. Her excuses are totally bogus and one not standing scrutiny of facts. As per Portuguese law, it is not required to obtain the signature of the husband for any surgical operations," Punia told reporters, according to IANS.
Earlier in the day, senior advocate and AAP's rebel leader Prashant Bhushan also demanded Swaraj's resignation over the issue. He asked the authorities for the creation of "conflict of interest laws" that makes Swaraj, a public servant, an offender as she used her position to help someone who is benefiting her family in a way.
At the time Swaraj extended help to (Lalit) Modi, he "was an absconder from the law enforcement authorities of India," Bhushan told ANI. Modi has been facing Enforcement Directorate (ED) investigation into charges of financial irregularities as IPL chairman between 2008 and 2010.
"...on the instance of the Indian Government the British Government had imposed some restriction on his travel. So, she interceded on his behalf to remove that restriction. She interceded with the British government at a time when her daughter was his lawyer," Bhushan said.
"This was, in my view, totally inappropriate. And, in fact there should be conflict of interest laws in this country which make it a offence for a person who is a public servant to do an official act in favour of a person from whom you or your family are receiving any benefit. Since her daughter was receiving some fees from him, therefore, it was inappropriate for her to act in her official capacity on his behalf," he added.
On the other hand, the AAP asked Swaraj to clear the air on the assistance provided to Modi. "We are not demanding her resignation, but she should clear the air on the matter in public," IANS quoted AAP leader Kumar Vishwas as saying.
Vishwas even dragged the Prime Minister's Office (PMO) into the controversy, reportedly saying that such a decision could not have been taken without consulting it as he also asked the foreign minister to "clarify this point as well".
Meanwhile, CPI-M general secretary Sitaram Yechury asked Prime Minister Narendra Modi to speak on the issue.
Lalit Modi had in July 2014 sought help from Swaraj in seeking travel papers from London to Portugal, where his wife had to undergo surgery for cancer on 4 August. Following which, Swaraj's office conveyed Modi's request to the British ambassador.
The incident came to light when UK-based Sunday Times revealed the details of the talks regarding the issue. Soon, Swaraj came under fire by several opposition parties, including Congress.
Speaking in her defence, Swaraj said that her assistance was purely on "humanitarian" grounds and further argued that her help did not benefit Modi in any way.
"What benefit did I pass on to Lalit Modi - that he could sign consent papers for surgery of his wife suffering from Cancer?... He was in London. After his wife's surgery, he came back to London. What is it that I changed?" the EA Minister said, according to PTI.
Heavy security outside Swaraj's residence
Heavy security has been deployed outside Swaraj's residence in Delhi in fear of protests over Lalit Modi row.
Heavy security deployment outside EAM Sushma Swaraj's residence in Delhi. pic.twitter.com/Sp20Sr2IGl

— ANI (@ANI_news) June 15, 2015