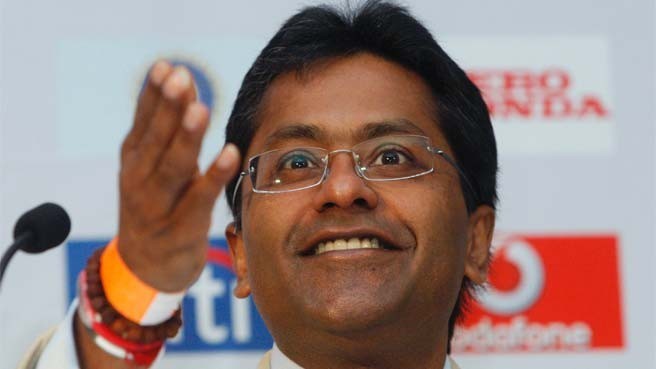 After the visa row involving Lalit Modi left two of BJP's top leaders tainted, the former IPL chief has now dragged the members of the Gandhi family into the muddle. Modi has claimed in a series of tweets he met Priyanka Gandhi and her husband Robert Vadra in London when the UPA was in power.
Modi posted the tweets on Thursday night, claiming to have met both Priyanka and Robert in a restaurant in London "last year and the year before".
He further revealed that they were with Timmy Sarna, son-in-law of DLF chairman KP Singh. Timmy's wife Pia was then the whole-time director of the real estate developer.
1/3 Happy to meet the Gandhi Family http://t.co/43iiC6mL9w in London. I had run into Robert and Priyanka separately pic.twitter.com/JTnaE6eX1A

— Lalit Kumar Modi (@LalitKModi) June 25, 2015
2/3 in a resturant - they were with Timmy Sarna. He has my no. They can call me. Will tell them what I feel about pic.twitter.com/uz4SBMayXS — Lalit Kumar Modi (@LalitKModi) June 25, 2015
3/3 them exactly. Will mince no words. Will make no deal. But tell them witch hunt will now make them realize I was pic.twitter.com/3IX7FuWpYA

— Lalit Kumar Modi (@LalitKModi) June 25, 2015
If I remember correctly it was last year and the year before. Doubt either reported it to anyone. They were in power then.

— Lalit Kumar Modi (@LalitKModi) June 25, 2015
These revelations are sure to hurt Congress, which has been hurling attacks at the BJP-led NDA government since the day it was revealed that External Affairs Minister Sushma Swaraj supported Modi in attaining travel papers from London to Portugal last year.
Modi is facing Enforcement Directorate (ED) probe and other charges related to IPL betting scandal.
The opposition's attack on the ruling party did not stop at Swaraj, as they released a seven-page document signed by Rajasthan Chief Minister Vasundhara Raje, which was a witness statement wherein the latter supported Modi's appeal to a UK court for immigration in 2011.
Raje had earlier refused to have any knowledge of such documents, but she later admitted to have signed the witness statement.