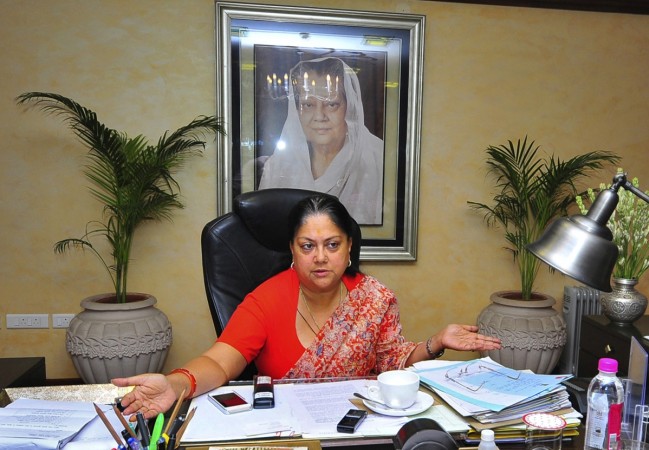 Rajasthan Chief Minister Vasudhara Raje has reportedly admitted signing the witness statement in 2011 in support of the tainted former IPL chairman Lalit Modi's immigration application to a UK court.
"Vasundhara Raje admits to signing affidavit supporting Lalit Modi: Sources to NDTV," the news channel tweeted.
Raje is said to have confessed before the top BJP leaders, who were examining the seven-page document released by the Congress on Wednesday night.
However, there is no word on her resignation following the revelation and the subsequent admission by Raje.
"Top BJP leaders in touch with Vasundhara Raje, no plan to discuss resignation yet," NDTV posted on Twitter quoting sources.
"Given my close understanding of, and involvement in, Indian politics, I have absolutely no doubt that the broad full-frontal attack that Lalit is currently facing in India is politically motivated," the document, dated 18 August, 2011, quotes Raje as saying.
The document also quotes her saying that Modi had "major run-ins with prominent central government Congress party ministers" at the time.
The UPA government was in power at the Centre when Raje, the then leader of opposotion in Rajasthan Assembly, had allegedly supported Modi's immigration application.
The existence of this document first came to light on 16 June after Modi himself revealed that Raje had in 2011 signed a witness statement for his immigration appeal to a UK court.
Modi, who is facing various charges, including an Enforcement Directorate probe, has been hiding in London since 2010.
Here is Vasundhara Raje's "witness statement" in support of Lalit Modi "on the strict condition" of confidentiality: