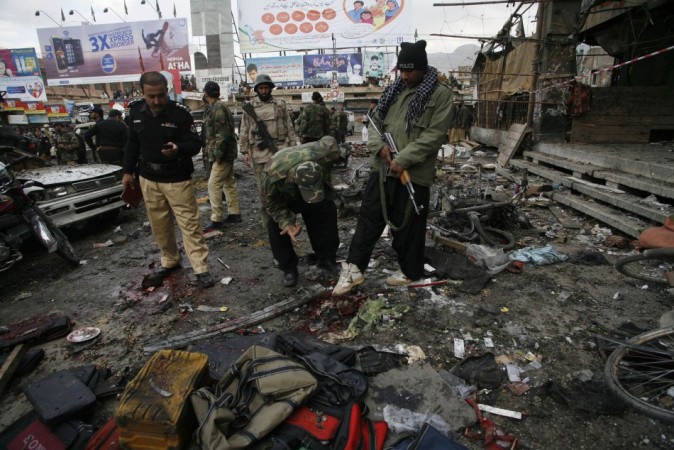 At least 50 people were reportedly killed Sunday in an explosion near a public park in the Lahore city of Pakistan. The blast was apparently part of a suicide attack, added the reports.
The Sunday evening blast also injured around 150 people besides the 52 killed, reports the Independent, adding that most of those who were hurt were either women or children who had gathered at the Gulshan-i-Iqbal park on the weekend evening.
"The blast was massive and has caused a lot of damage and fatalities," emergency service "Rescue 112" spokesman Jam Sajjad Hussain told Al Jazeera Sunday.
Rescuers told Pakistan Today the injured and the bodies of the deceased were taken to several nearby hospitals, including Jinnah Hospital and Shaikh Zayed Hospital. The report also quoted doctors as saying the toll from the blast might rise further as many of those injured were in critical condition.
A BBC report said there was speculation the blast was aimed at Christians — a religious minority in Pakistan — who had gone out for the Easter weekend.
Pakistan has witnessed a wave of terror attacks ever since it launched an offensive against the local unit of the Taliban in 2014. Since then, the Taliban have carried out and taken responsibility for several attacks, including one in a Peshawar school in 2014 in which more than 130 schoolchildren were killed, and another at the Bacha Khan University near the same city, in which at least 20 people were killed.
No group or individual had taken responsibility for the devastating attack till the time of the filing of this report.
The reports in the Independent and BBC pointed out Lahore is the capital of Pakistan's Punjab province, from where Prime Minister Nawaz Sharif hails.