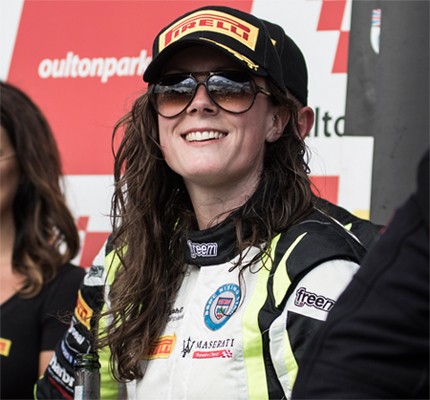 Dear Grand Tour fans, here comes some good news: Clarkson and Co have finally found the perfect "American" — aka the test driver.
After the not-so-surprising removal of Mike Skinner, whose "The American" did not go down well in the first season, the Amazon Prime motoring show has brought in a younger, outstanding British female racing driver — Abbie Eaton.
Also read: The Grand Tour Season 2 Episode 1 review round-up: It's 'stuck in a rut'; we miss car porn
Who is Abbie Eaton?
Before making a big fuss about anything, let's take a look at her profile. The 25-year-old Abbie Eaton aka Abigail Eaton is a prolific racing driver from East Riding of Yorkshire in England.
She started her career in this field at the age of 10. Then she started adult racing in 2009 and ever since has been crowned champion in 25 races.
Thus, she is one of the most successful female racing drivers in the United Kingdom.
Apart from being a racing driver, she also works as a professional racing instructor at Silverstone.
She won the 2009 Production Touring Car Championship and the Mazda Mx5 Supercup. And, in 2014, she was the full-season champion for the Mazda MX5 Supercup.
Last year she came in at second in the British GT Championship as well. This year she has won the Blancpin Endurance Series in a Ferrari 488 GT3 — the first woman to earn the title.
Also, the Grand Tour is not her TV debut. She appeared on ITV's Drive in 2015 for five weeks in a row.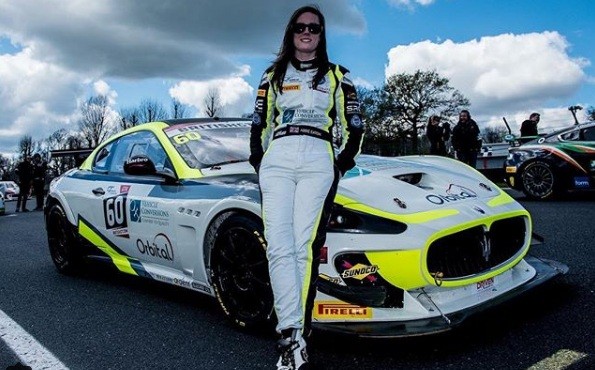 Besides car-racing, she loves music, gym, skiing, and wakeboarding, according to her official website. And her favourite food is salmon.
To know more, catch up with The Grand Tour Season 2 every week. It airs on Amazon Prime Video on every Thursday midnight.