As is so often the case, Arsenal get linked with every Suarez, Higuain and Rodriguez throughout the summer and then end up with a Squillaci, Sanogo and Park, leading to another disappointing season. The flavours of this transfer window are Lacazette, Mbappe and Lemar, with stories popping up every day of a deal being agreed, of a bid being made, of a bid being rejected or of a contract being offered.
At the end of the day, much of those signings will not happen – but then that is the case with most clubs – with Arsene Wenger, a few years later, telling in a press conference how close he was to signing A, B, C, all the way to Z.
This summer, if there is one player Arsenal look likely to get – and likely is being used very warily here – it is Alexandre Lacazette from Lyon.
With the Kylian Mbappe deal seemingly looking unlikely – he is too expensive and Real Madrid are the team Arsenal are competing against – Wenger has seemingly moved to his second option in Lacazette, the France international who has been banging in the goals in Ligue 1 over the last few seasons.
Lacazette is reportedly edging closer to a move to the Emirates, with the Guardian claiming Arsenal have made a bid of around €50 million (£43.5m) to Lyon. The French club, run by the notoriously-difficult-to-deal-with Jean Michel Aulas are holding out for around €65 million, which Arsenal are confident of reaching once the add-ons are factored in.
While most Arsenal fans will welcome a marquee striker signing – and some reports say the Lacazette deal could be completed next week – there will also be plenty of trepidation amongst the support base come the following week.
Alexis Sanchez, knowing exactly what he is doing, claimed he has "made his mind up" about where he will be playing next season. Asked if it would be Arsenal, Sanchez refused to confirm or deny, with many believing Manchester City and working under Pep Guardiola could be his next destination.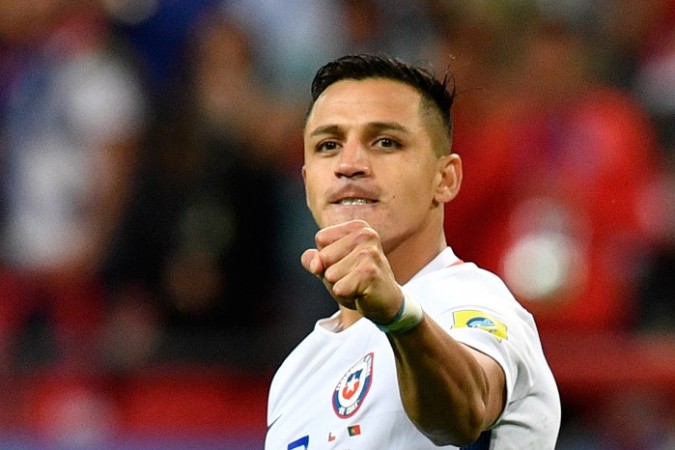 Now, no matter what the situation, it is difficult to imagine Arsenal selling another of their star players to another of their rivals clubs.
The last time they did that Robin Van Persie went on to guide Manchester United to the English Premier League title. And after Ivan Gazidis, typically, did plenty of talking in a supporters meeting, it would not go down well, and that is putting it kindly, if the Arsenal board and manager Wenger were to approve the sale of Sanchez to Manchester City.
But then this is Arsenal, the most unambitious club in the world, we are talking about. So, what if we sell Sanchez to City, we will just buy someone else and creep into fourth place, they will probably be thinking.
And what does Sanchez mean by he has made his mind up? Could it be signing a new contract, moving to Bayern Munich or PSG or forcing Arsenal to sell him to City? Could it even be playing out till the end of his contract and then moving on a free transfer to a club of his choice? And will the Sanchez sale mean Arsenal being able to buy both Mbappe and Lacazette?
Another week of not-fun-but-maybe-it-could-turn-into-a-good-one week awaits. Turn on those notifications.