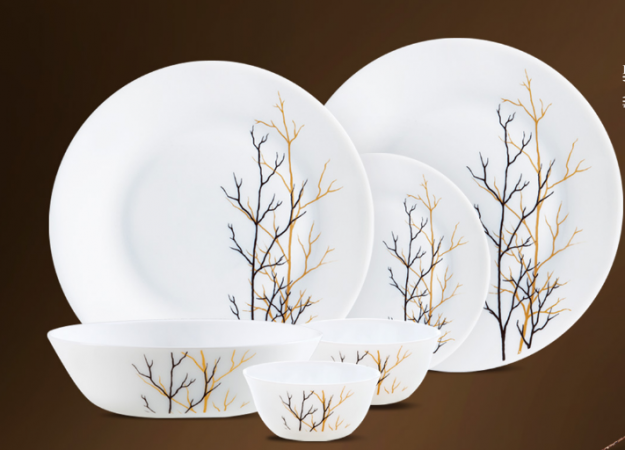 Shares of the Kolkata-based crockery brand rose more than 8 percent on the Bombay Stock Exchange (BSE) on Friday after more than a million shares of the company changed hands in a block deal.
The deal was executed at Rs. 541.55 per equity share in the morning. Kotak Mahindra International Limited sold its entire holding of 1.42 million shares, which were bought by Jwalamukhi Investment Holdings.
La Opala RG shares closed at Rs. 581.50, up 8.33 percent, after rising to an intraday high of Rs. 612 on the BSE.
Promoters of the company comprising Sushil Jhunjhunwala, Ajit Jhunjhunwala and others hold 65 percent stake in La Opala RG, while institutional investors include Malabar India Fund, LTR Focus Fund, ABG Capital and Steadview Capital Mauritius.
The company's Opal glassware portfolio includes plates, bowls, dinner sets, coffee mugs, tea sets, soup sets and dessert sets. The company has two manufacturing units, at Madhupur, Jharkhand, and at Sitarganj unit in Uttarakhand.
Sushil Jhunjhunwala is the promoter, vice chairman and managing director of the company that was originally incorporated as La Opala Glass Private Limited in 1987. It went public in February 1995 with the issue of 8.50 lakh equity shares.
La Opala RG reported a net profit of Rs. 10.89 crore for the first quarter ended June 2016 on turnover of Rs. 51.50 crore.