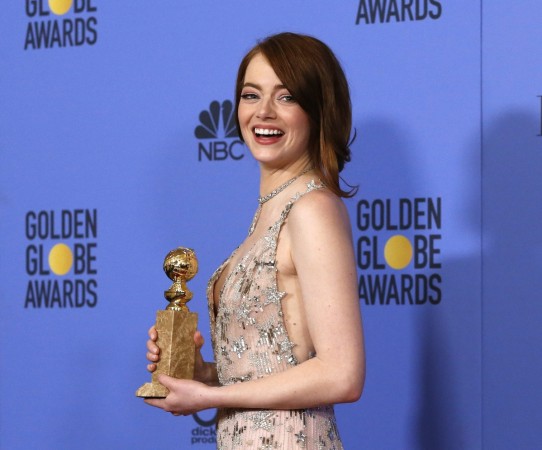 Emma Stone had a major win at the 2017 Golden Globe Awards and no one is more happy for her than her former boyfriend Andrew Garfield. Stone won the Golden Globe for Best Actress in a Motion Picture Comedy or Musical for her work in La La Land and Garfield was the first to jump up for a standing ovation.
Also read: The Bachelor Season 21 episode 2 spoilers: Here's why Josephine slaps Nick Viall
Garfield and Stone have been friends since their split in 2015 and in a recent interview with Vogue, Stone said her former beau was still an important person in her life. "[Andrew] is someone I still love very much," Stone admitted in the October 2016 issue of the magazine. And just weeks ago, Garfield too spoke highly of the actress when he said he would like to get stranded on an island with her. "Emma Stone. I love Emma," he told The Hollywood Reporter. "She's all right. She can come."
They were also at the 17th annual AFI Awards luncheon in Beverly Hills on Friday, January 6, and both of them seemed excited to meet each other.
Sunday's Golden Globes win is the first time Stone is getting the award. She's been nominated for the Golden Globes twice before — in 2014 for her role in Birdman and in 2010 for teen comedy Easy A.
On her way up to the stage to receive the award, Stone hugged director Damien Chazelle and co-star Ryan Gosling, and thanked her family for supporting her throughout her journey to becoming an actress. Stone said that she moved to Los Angeles almost 13 years ago to pursue her dream. "This is a film for dreamers," Stone said. "For any creative person who has had a door slammed in their face, metaphorically or literally ... I share this with you."