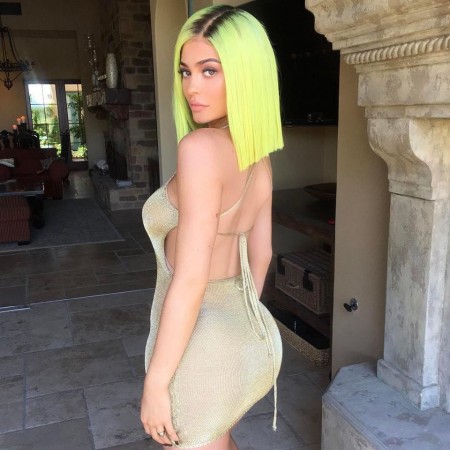 Kylie Jenner was spotted hanging out with Travis Scott at Coachella 2017, sparking rumours that they might be more than friends.
Also read: Has Nina Dobrev and Orlando Bloom's romance already fizzled out?
While it's a good thing that Kylie is moving on from Tyga, a romance with Scott might not be in her best interests, if a recent report is to be believed.
According to a HollywoodLife source, Scott is a playboy and he might not be in it for the longterm. "Travis thinks Kylie is smokin' hot, and he loves all the attention that comes along with hooking up with her, but he's a player," the insider said. "He's one of those 'hoes in different area codes' types."
Scott and the Keeping up with the Kardashians star were seen at designer Jeremy Scott's Moschino X Candy Crush party on April 15, looking rather comfortable with each other. A people source revealed that Kylie and Scott were seen together at a private table where they were joined by friends.
"After five minutes of being in a very crowded space, Travis got up and left the table, and Kylie followed him out with her friends following close behind her," the source added.
It's too soon to say if the duo is indeed an item, but one person who won't be in favour of the relationship is Tyga, who has a bit of a rivalry with Scott. In the past, Scott has made fun of Tyga and Kylie's relationship.
But Scott "loves the fact that Tyga's former girl is now hanging out with him on the regs," the source continued.