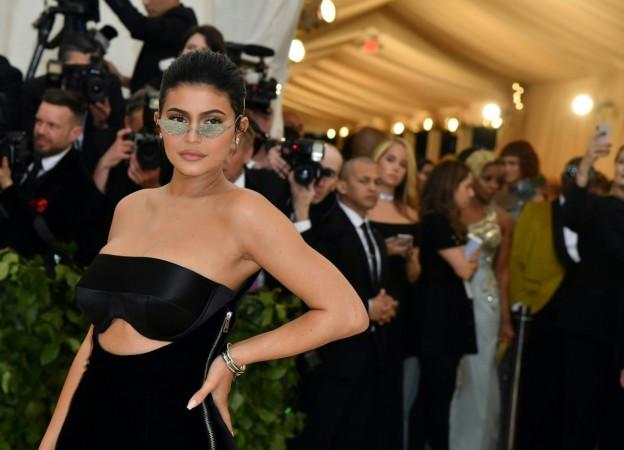 American reality television star Kylie Jenner revealed she spends every night with boyfriend Travis Scott. The 20-year-old Keeping Up With The Kardashians star welcomed her first child, Stormi Webster, with the rapper in February.
During an interview for Vogue Australia's September issue, the 21-year-old reality star talked about their relationship. She said, "I'm actually scrolling through Instagram right now, and it says that me and Travis don't live together, and so I just want to say that we never miss a night with each other, we go back and forth from my Calabasas house and the city home that we actually got together."
Meanwhile, the Kylie Cosmetics founder had kept her fans in the dark about her pregnancy. She later revealed that she did not want to go through this phase of her life in the limelight.
She also detailed to the publication about her life after welcoming her baby girl. She said, "I don't think my life has changed since becoming a mum. I think the way I look at life has changed since becoming a mum. I think more of the future. I used to live each day as it came, and now I look at the future more. I actually feel like I love myself more after I had Stormi. And I'm trying to be...I mean, I'm already a positive person, but just having fun, being positive."
"I feel like having a daughter, and thinking about beauty in the future, has definitely changed me, and I feel like it has made me love myself more and accept everything about me. Even my ears, I always felt like they stuck out too far, and she has the same ears as me and so now I love my ears. It's just having a different outlook on life so I can pass that on to her. I want to be an example for her. What kind of example would I be if she said she didn't like her ears, and then I didn't like them either? I just want to teach her that. I'm trying to love myself more," she added.