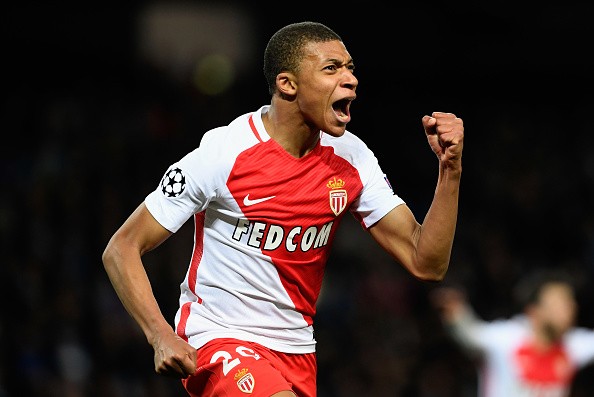 Kylian Mbappe is probably having the time of his life right now with all the top European clubs chasing him at the moment after a superb season for Monaco. The 18-year-old Frenchman scored 26 goals and assisted 14 as he helped Monaco win the Ligue 1 title and reach the semi-finals of the Champions League.
Mbappe is being chased by some of Europe's top clubs and reports say that the likes of Real Madrid, Arsenal and PSG have already tabled a bid of around €130 million for him. However, despite all the interest, it looks like he might end up staying at Monaco for another season at least with the French club ready to increase his salary by 900 per cent.
Also read: What will Monaco sensation Thomas Lemar bring to Arsenal?
The Monaco sensation is undoubtedly the hottest property in the world football at the moment and you can expect Monaco to do everything in their power to hold onto him. Any normal 18-year-old would lose their head if they are valued at over a €100 million but Mbappe seems really calm in this situation.
The youngster also made history in the Champions League last season and became the first player to score a goal in each of his first four knockout matches.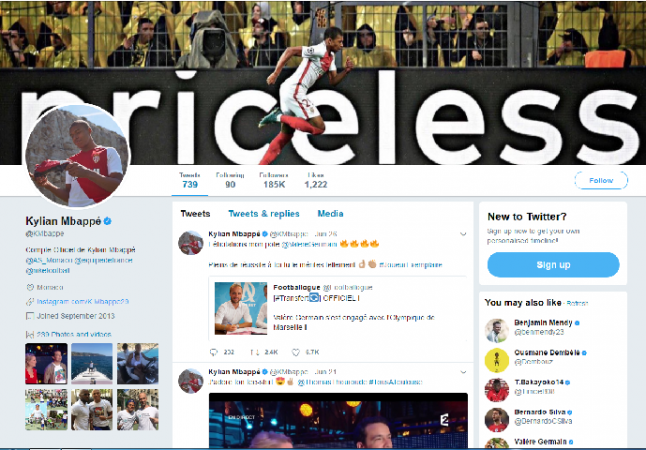 If and when Mbappe does leave Monaco, he will definitely become the most expensive player ever and the first player to cost more than €100 million. But for now, he looks set to remain at Monaco as he continues his development.
The Frenchman, who will be determined to represent France in the 2018 FIFA World Cup in Russia, next year, has taken matters into his own hands regarding his future and his price tag. The 18-year-old uploaded a picture on his Twitter account of him running past an advertising hoarding which had the world "Priceless".
For an 18-year-old who has the world at his feet and who is definitely the most talented youngsters in the world football at the moment, he had a cheeky message for all the clubs after him. That picture will not stop clubs from making a bid for him but it looks like Mbappe is set to stay at Monaco.