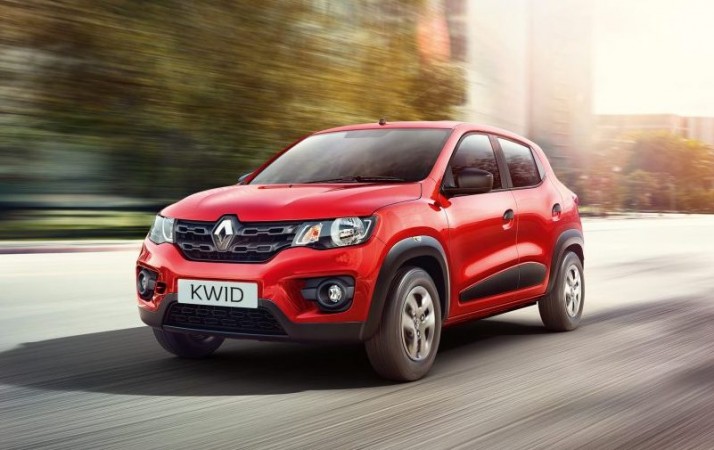 Renault India has breached one lakh car sales for the first time since the brand was introduced in 2008. During the period of January 2016 to October 2016, Renault India sold 1,11,387 units of its vehicles as against 35,786 units sold during the same period in 2015 registering a growth of 211.7 percent.
Sumit Sawhney, country CEO and MD of Renault India said in September, "So far, from January to August 2016, we have sold 87,000 cars out of which 65,000 units are Kwid. We hope that full-year sales will cross 1 lakh."
The company reached the milestone sales figure with two more months of sale this year. During the last calendar year, Renault sold only 50,000 cars. It is evident that the spike in sales owing to Kwid will push the company's 2016 sales significantly higher.
Kwid was launched in September 2015 and has been recording overwhelming sales every month. In August, the pseudo-SUVish hatchback broke the 10,000-unit sales a month mark for the first time. Renault India sold 10,719 units of the Kwid in August. The average monthly sale of Kwid is around 9,000 units.
Kwid has raked in 1.65 lakh bookings so far, and is still going strong. The company has sold over 80,000 units of Kwid so far and is expected to touch 1 lakh sales soon. On the market share, Renault India has already gained 4.5 percent while it will be targeting five percent by December 2016.
The Indian subsidiary of Renault is now placed seventh in the global market of the firm in terms of sales volume in the period of January to August 2016. It was placed 18th in the same period last year.
Kwid was originally launched in September 2015 with a 799cc three-cylinder petrol motor. In August 2016, Renault introduced the 1.0 litre engine for the Kwid. On November 7, the Kwid AMT version will also enter market.