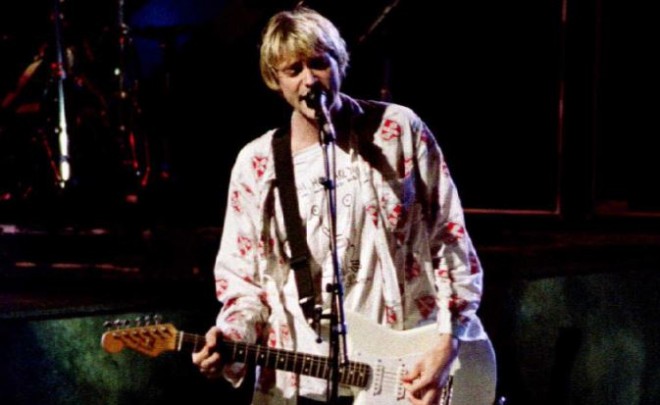 After Tupac Shakur and Michael Jackson, now conspiracy theorists claim that Kurt Cobain, the lead singer of rock band Nirvana, who died over 20 years ago, is alive. The reports started doing the rounds after a video of Peruvian singer Ramiro Saavedra performing one of the grunge group's biggest hits, "Come As You Are," was shared online.
After watching the video, fans took to social media to point the resemblance Saavedra shared with the late musician. Fans even said that Saavedra sounds like Cobain. The viral video was shot in 2012 when Saavedra was performing on the Peruvian talent show, "Yo Soy."
While one commented, "OMG Kurt Cobain from NIRVANA is alive," another said, "He is alive!" However, one social media user pointed out that Cobain played the guitar with his left hand while Saavedra played it with his right hand.
The official Facebook page of Nirvana also slammed the conspiracy theories. "It is true, Kurt is alive. He needed time to learn to play the guitar with his right hand. Finding left-handed guitars is not easy. We are so happy to have him back and forgive him for all of the sadness that we have held so deeply in our hearts," the Facebook post reads.
Cobain was found dead at his Seattle residence on April 8, 1994. Authorities said that Cobain committed suicide by taking a lethal dose of heroin before shooting himself.
Earlier, conspiracy theories claimed that rapper Tupac Shakur is alive after a selfie of a man with resemblances to the rapper went viral. Another theory claimed that the "King of Pop" Michael Jackson is also alive and was spotted sitting at the back of daughter Parish Jackson's car.
Watch the video of Saavedra's performance below: