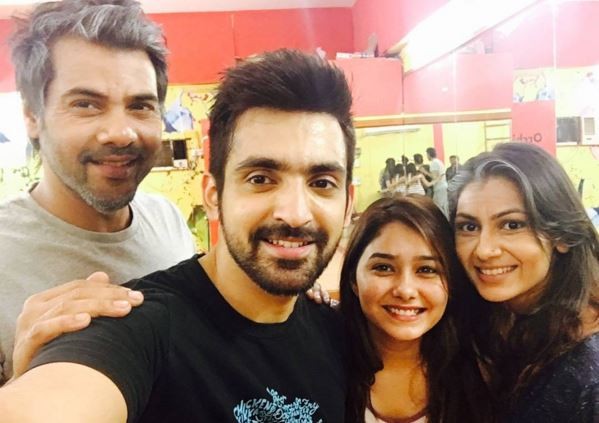 Looks like the never-ending track of exposing Tanu (Leena Jumani) on "Kumkum Bhagya" will finally see a closure and viewers will witness the long impending reunion of Abhi (Shabbir Ahluwalia) and Pragya (Sriti Jha). For the past several months, Pragya has been trying to reveal Tanu's truth to Abhi, but each time the protagonist is on the verge of exposing Tanu, she faces some obstacle and eventually fails in her mission. Tanu, on the other hand, leaves no stone unturned to create trouble in Abhi-Pragya's life.
However, in the recent episodes, Pragya was seen managing to find a way to expose Tanu. She approached Tanu's gynaecologist for a DNA test of the unborn child so as to find out who the father of Tanu's child is.
Later, Abhi organised Nikhil's birthday party where Tanu's gynaecologist was also invited. In the party, the doctor informed Pragya that Abhi is not the father of Tanu's baby. The DNA test result relieved Pragya of the stress and she was seen rejoicing that Abhi had never cheated on her. However, the gynaecologist failed to prove that Nikhil is the father of the unborn child. She told Pragya that Nikhil's DNA sample was contaminated, which caused a hindrance in giving an appropriate result.
With this strong proof, it appears like Pragya will finally be able to put an end to Tanu's secret and seek revenge from the latter for having ruined her life. Also, in the upcoming episode, Pragya and Abhi will be seen dancing to a romantic number during the birthday party.
In other news, Leena made headlines recently when reports surfaced that the actress met with an accident while holidaying with her boyfriend in Goa. The couple fell off a two-wheeler, which left them severely injured. While Leena's beau fractured his shoulder, the actress has hurt her head and has sustained severe bruises around her eyes and legs.