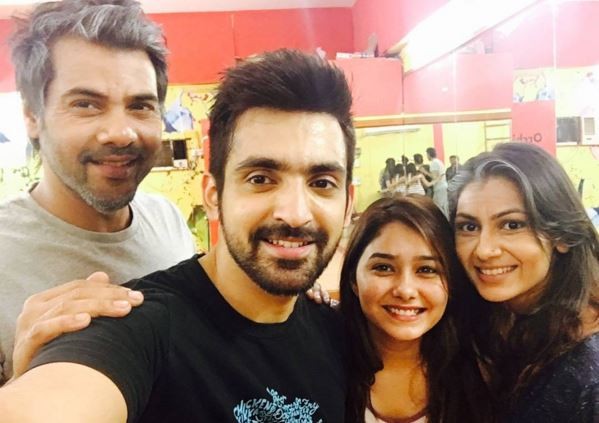 There seems to be no end to the over-stretched track of exposing Tanu (Leena Jumani) on Zee TV's "Kumkum Bhagya." After several failed attempts, Pragya (Sriti Jha) has now decided to make a final attempt to expose Tanu.
During the Holi celebrations, a drunk Tanu had revealed to Abhi (Shabbir Ahluwalia) he was not the father of her unborn baby. Although Tanu's confession was recorded by Purab (Arijit Taneja), Abhi refused to believe Tanu's words as she was under the influence of alcohol.
With this, Pragya has now decided to scare Tanu into revealing in front of Abhi who the father of her unborn child is. The show is now revolving around a ghost drama where Ronnie is seen scaring Tanu. In recent episodes, Tanu was seen terrified after seeing the ghost, while Abhi pacified her. Believing Tanu is stressed out, a worried Abhi then decided to consult a psychiatrist.
In the upcoming episodes, the psychiatrist will examine Tanu and ask her if she had accidentally killed someone in the past. It should be mentioned here that Tanu was responsible for Bulbul's death. It now remains to be seen if Pragya manages to get Tanu to confess to all her evil deeds this time.
Meanwhile, the recently concluded Holi celebrations saw the lead actors from Zee TV's shows joining the cast of "Kumkum Bhagya" on the occasion.
The special episode saw Abhi and Pragya performing a sizzling dance number. Sid (Ravi Dubey) and Roshni (Nia Sharma) of "Jamai Raja," "Tashan-e-Ishq" characters Mahi (Shritama Mukherjee) and Yuvi (Zain Imam), "Kaala Teeka" characters Yug (Rohan Gandotra) and Gauri (Fenil Umrigar) and "Yeh Vaada Raha" protagonists Kartik (Ankush Arora) and Survi (Sonal Vengurlekar) also graced the event and entertained viewers with their dance performances.