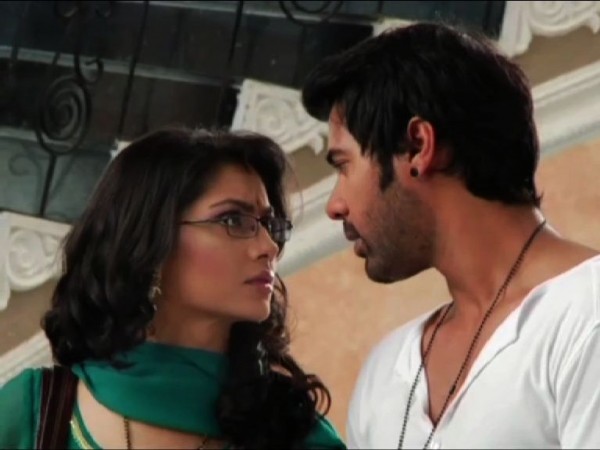 Zee TV serial "Kumkum Bhagya", which revolves around lead actors Sriti Jha (Pragya) and Shabbir Ahluwalia (Abhi), is getting exciting day-by-day.
Pragya and Abhi, who were kidnapped, have been on the run for quite some time now and have been facing a lot of difficulty in their quest to survive.
But it looks like the show will soon take a new turn by exposing the kidnapper.
In the latest development in "Kumkum Bhagya", Pragya is seen finding out a way to save her husband, who was shot on his shoulder.
Due to the lack of any help or tool to remove the bullet, Pragya is seen panicking but soon finds a knife in the deserted hut and saves Abhi from his pain.
Meanwhile, Bulbul, Pragya's sister, manages to gather her mother Sarla, Abhi's Dadi, Purab and Mitali to expose the kidnapper. Bulbul brings the family to the spot where Alia (the kidnapper) would come with money to buy from the blackmailer the evidence that could otherwise land her in trouble.
But as soon as Alia arrives at the spot, the family members are shocked to find out that Alia, who is Abhi's sister, was behind her brother and sister-in-law's kidnapping.
Everyone lashes out at her for being so selfish and cruel towards her own family. Furious Dadi slaps Alia and asks her about Abhi and Pragya's whereabouts.
But cunning Alia manages to fool everyone by narrating a fake story to prove her innocence. She mentions that she was actually trying to help the family find out who the person was behind the kidnapping. She even escapes with lame excuses when Bulbul confronts her.