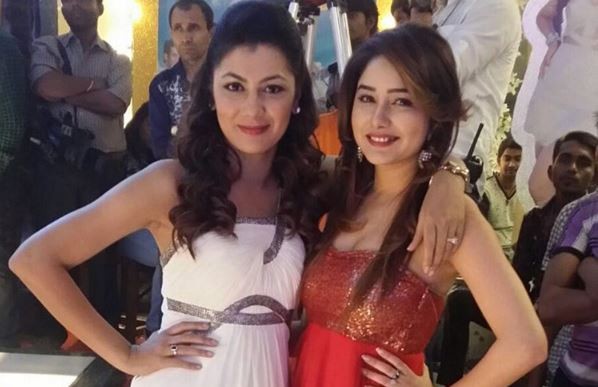 Ever since Abhi (Shabir Ahluwalia) lost his memory in "Kumkum Bhagya," he has been trying to revive his music company and his rockstar image. Pragya (Sriti Jha), who joined his company as a receptionist, is seen happy to be close to Abhi, although the latter doesn't remember her as his wife.
In the recent episodes, Abhi was shown to have been recollecting a few moments of his life, especially he being a married man. To confirm whether he was married or not, he decided to ask Pragya, who claimed to be his biggest fan. Abhi asked her about whether she was aware of him being a married man. Although Abhi's question pained Pragya, she reluctantly informed him that he is not a married man.
Aaliya (Shikha Singh), on the other hand, was furious seeing Abhi and Pragya happily bonding with each other. In an attempt to separate Abhi from Pragya, Aaliya tried threatening her that she would never let them reunite. This led to a heated argument between Pragya and Aaliya and the latter misbehaved with the protagonist in front of the company employees. Soon after this, Abhi arrived at the spot and surprisingly defended Pragya and scolded Aaliya for her behaviour. He asked the crowd to disperse and even apologised to Pragya on Alia's behaviour.
In the upcoming episodes, Aaliya will plot a plan to separate Abhi and Pragya by introducing Tanu (Leena Jumani) in Abhi's life. It remains to be seen if Abhi manages to support Pragya even after Tanu enters his life.
In other news, "Kumkum Bhagya" remains unbeatable at the Television Rating Points (TRPs), making it the most-watched TV show. The show has garnered 12.6 million viewership across both urban and rural areas in week 35 of 2016.