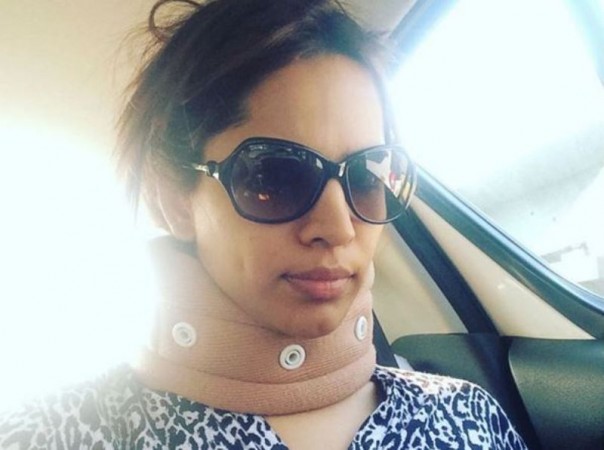 Shikha Singh aka Aaliya of "Kumkum Bhagya" recently met with an accident. Shikha, who plays for Box Cricket League's Rowdy Bangalore Team, suffered an injury while playing for the team.
While playing for the team, the "Kumkum Bhagya" actress twisted her neck, which resulted in a muscle tear. Shikha also posted a photo of her wearing a neck brace (cervical collar) on her official Instagram page.
"My family doctor has advised to take rest for four to five days. I need to wear a collar until the time I recover fully," she told Tellychakkar.com.
On the work front, the actress has returned to the show as Aaliya. She has returned from jail to create problems between the lead pair Abhi (Shabbir Ahluwalia) and Pragya's (Sriti Jha) life.
"Yes, Alia is back from jail to the show. And she has nothing else but revenge on her mind now. She feels that she was jailed due to Bhai aka Abhi and will now create havoc in his and Pragya's life. Now, everything will happen face-to-face. Till now, things were either behind the back or it was a two-faced thing. Now, everything is crystal clear and Alia will be rooting for vengeance," Shikha told India-Forums.
"The writers have done a brilliant job in shaping up the character and its return. Usually, such a track can get unnecessarily lengthy and monotonous, but this seems a perfect time for another twist and is nicely tailored. I have started shooting once again and it keeps getting exciting," Shikha added.