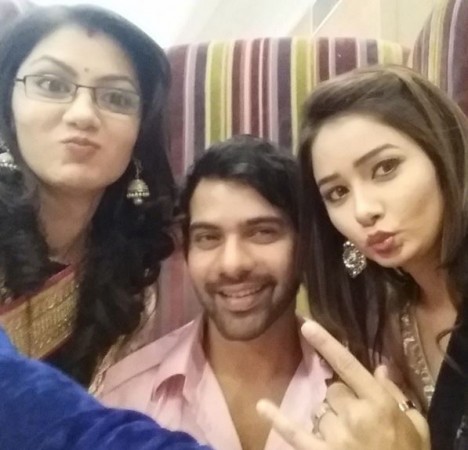 Zee TV's "Kumkum Bhagya" has lately been revolving around Pragya's (Sriti Jha) failing attempts to expose Tanu (Leena Jumani). Further, the constant problems in Abhi and Pragya's lives have distanced them from each other to such an extent that the former has made up his mind to marry Tanu.
Amidst these tensions, the makers of the show have decided to treat its viewers this Valentine's Day with a romantic moment between the show's lead pair, Abhi and Pragya.
According to an India Forums report, in the upcoming episodes, Abhi and Pragya will reunite and will be seen spending some romantic time together. Abhi will surprise Pragya by taking her out on a romantic date, leaving all the problems behind.
The memorable moment between the show's lead pair will surely come as a relief to the viewers, who are awaiting their reunion.
Meanwhile, in the last episode, Pragya, dressed as a watchman with a moustache and a turban, arrived to meet Tanu. The protagonist believed that tricking and blackmailing Tanu would make her spill the beans about the father of her unborn child.
But to Pragya's surprise, Nikhil, along with his goons, arrived at the meeting location to rescue Tanu and spoiled the protagonist's plan. Nikhil decided to kidnap the blackmailers and kill them. However, not Pragya but her mother Sarla was kidnapped by the goons, who mistook the old lady as the blackmailer.