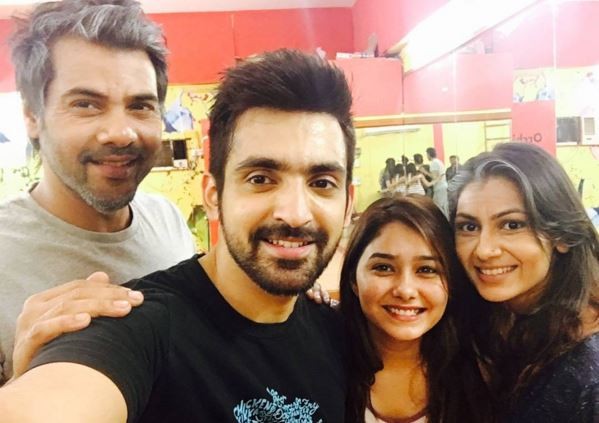 Here's some good news for fans of "Kumkum Bhagya." It looks likes the over-stretched track of exposing Tanu (Leena Jumani) on the show is finally nearing its end. Pragya (Sriti Jha), who has been on a mission to unmask Tanu and stop Abhi (Shabbir Ahluwalia) and Tanu's marriage, will soon succeed in her mission.
According to a India Forums report, Abhi (Shabbir Ahluwalia) will apparently realise that Pragya had always loved him and the negative image that she has been portraying, was only to save him and the Mehra family from the evil ladies, Tanu and Aaliya (Shikha Singh).
In fact, on learning about the reason behind Pragya's sudden transformation from a kind and demure Bahu to a bold lady and the troubles she had been going through, Abhi will realise his mistake and will try to woo his lady back. He will team up with Purab so as to make Pragya confess her love for him. The viewers will also be treated with a romantic moment as the duo will imagine their happy times together.
"It will be a visual delight to watch Abhi teaming up with Purab (Arjit Taneja) to make Pragya confess her love to him. Abhi will soon be taking Pragya out on a date and the episode will throw glimpses of their romance from the past, creating nostalgia among the audience," a source associated with the show told the web-portal.
This piece of news will surely excite fans of Abhi and Pragya, who were awaiting the couple's reunion.
In other news, "Kumkum Bhagya" completed two years of successful run recently. Shabbir, Arijit and Shikha had expressed their gratitude to the viewers of the show on social media pages for showering their love and support.