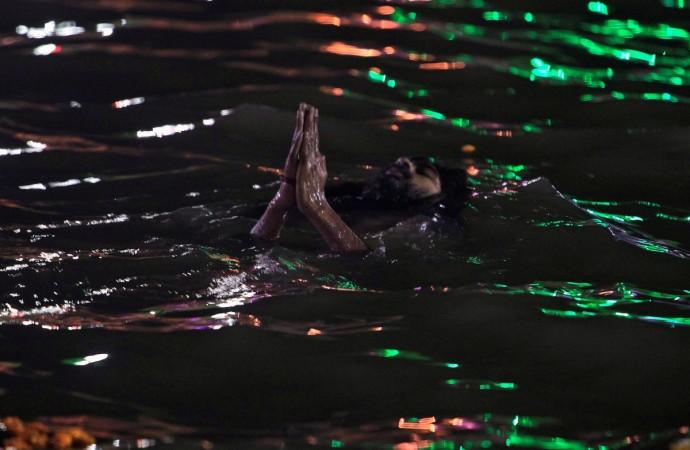 At least six people have been killed and more than 80 injured in heavy rain with thunderstorm and lightning at the Simhastha Kumbh Mela in Ujjain city of Madhya Pradesh, according to latest media reports. Tents and gates came collapsing down trapping devotees who are on a month long sojourn at the temple town.
"Six pilgrims were killed and nearly 80 were injured in thunderstorm at Kumbh Mela site in Ujjain," said Kavindra Kiyawat, the district collector.
The storm clamped down on the area for close to 45 minutes on Thursday, Superintendent of Police Manohar Verma told AFP.
Citing available information on the dead, the news agency said a priest and three women lost their lives.
NDTV reported SP Verma as saying that "A woman pilgrim was killed in Undasa area when the lightning struck her," whose identity is yet to be established.
"All the injured have been rushed to the District Hospital," IT and Transport Minister Bhoopendra Singh, also the in-charge of Sinhastha Kumbh Mela, told IANS. He added that the rains were now receding and the situation was under control.
The mela, which began on April 22, is expected to attract over 5 crore pilgrims to take a dip in the holy Kshipra river to celebrate a once-in-12 year event of planetary movement.
Violent winds with rain hit the area unexpectedly and also uprooted several akhaara or the camps that saadhus live in, said the news channel.
MP: 6 people killed, over 40 injured at Simhastha Kumbha Mela in Ujjain after thundershowers and dust storm. pic.twitter.com/6f0OiiMa3i

— All India Radio News (@airnewsalerts) May 5, 2016