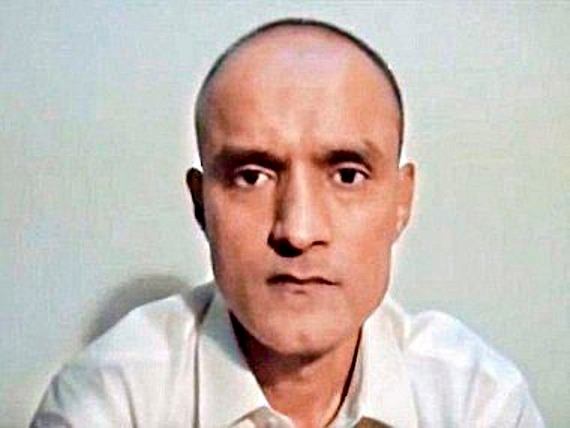 Kulbhushan Jadhav, who has been sentenced to death, finally met his wife and mother today more than a year after he was arrested by the Pakistani army. The Indian prisoner has been accused of spying in Pakistan.
Reports claimed that he has not been given consular access as his family was accompanied by the Indian Deputy High Commissioner. Meanwhile, the foreign ministry of Pakistan clarified that this should not be taken as consular access.
Also read: Pak denies India consular access to Kulbhushan Jadhav just before he is to meet mother, wife
"Pakistan permits the meeting of wife and mother of Commander Jadhav with him, as a humanitarian gesture, on the birthday of the Father of the nation, Quaid-e-Azam Muhammad Ali Jinnah," tweeted Mohammad Faisal of the Pakistan Foreign Office.
Although Many Pakistani citizens did not take the government's 'humanitarian gesture' towards Kulbhushan's family in a good way as they took to various social media platforms to raise their voice against the matter.
Taking to Twitter, one user wrote: "A great humanitarian act by Pak! Still some Indians keep crying. #KulbhushanJadhav is a terrorist, get that in your stupid minds."
Another pointed out, "Pakistan is not following the Islamic traditions at all. This visit is only happaning due to the order of the International Court of Justice. On the other hand Pakistan has made all the efforts to not let it happen. Pakistan should be ashamed for this."
You know whenever a person is about to be executed his last wish is being asked or he is allowed to meet his family for one last time. #KulbhushanJadhav

— Jawad Khalid (@Jawadkhalidmayo) December 25, 2017
I always get amazed by Desi Khooni liberals, take this example.
They want Ehsanullah Ehsan to be hanged, who surrendered himself and helped security forces. They want #KulbhushanJadhav to be released, who got captured, admitted terrorist/espionage activities.

— Haider Mahmood (@haidermq) December 25, 2017