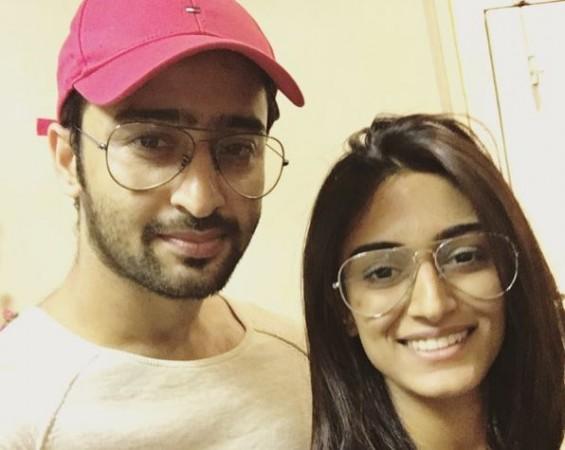 For Kuch Rang Pyar Ke Aise Bhi fans, who may have missed the recent episodes of the series, here is a recap of the drama that happened this week (January 30-February 3).
Dev-Sona's Kuch Rang Pyar Ke Aise Bhi to go off air?
Bejoy and Asha got emotional after Sonakshi (Erica Fernandes) bought their old house, which the family had to sell off a few years ago.
Later, Sonakshi occupied Dev's (Shaheer Sheikh) office after Vicky sold half the space of Dev's office to her. Dev was furious to see Sonakshi and tried to damage her belongings. He even humiliated her in front of her employees. The next day, Dev dismissed the security guards at the office and locked Sonakshi inside her cabin and left the office.
Soon after Sonakshi realised that she was locked inside the room, Dev called her and said that she can't call any of the staff members as they would face consequences. He asked her to beg for mercy or spend the night in office.
A furious Sonakshi then decided to create some smoke in the room so as to set off a fire alarm. She burnt some papers and called for help. Soon after people came to help her and fire fighters were called in. When asked to name the person who locked her from inside, Sonakshi refused to name anyone.
Next day, Dev learnt about the incident and was worried for Sonakshi's safety. Just then, Income Tax officers barged into his office and informed him that the company was involved in some illegal work. While Dev was shocked to learn about it, Sonakshi came forward and said that it was she who had informed the Income Tax department about black marketing being carried out in Dev's company. Unable to provide an explanation regarding the allegation, the tax officers sealed Dev's office.
What's good? Sonakshi bought the old house for her parents who had to sell it off a few years ago.
What's bad? Dev locked Sonakshi inside the office without thinking about her safety.
Conclusion: Its high time that both Dev and Sonakshi keep their ego aside and remain cordial with each other.