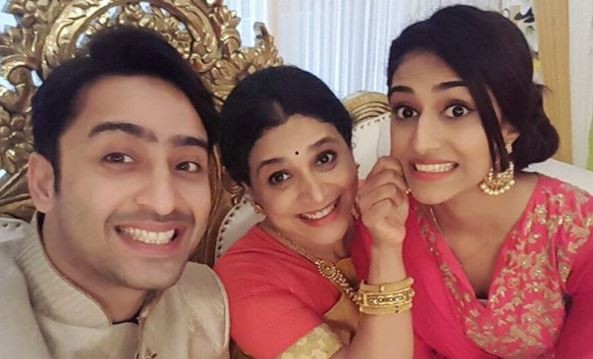 For Kuch Rang Pyar Ke Aise Bhi fans, who may have missed the recent episodes of the show, here is a recap of the drama that happened this week (November 21-25).
Sonakshi (Erica Fernandes) appreciates Dev's (Shaheer Sheikh) effort in doing all his daily chores by himself. But her happiness was short-lived as she learnt that Dev secretly sought his mother's help to complete his daily chores. This not only upset Sonakshi, but also hurt her as Dev lied to her.
As Dev tried to convince her, the female protagonist called him "mamma's boy," which was overheard by Ishwari. Although it angered her, she chose to keep mum and focus on surprising Dev on his birthday the next day. Ishwari planned to celebrate it with the entire family as the clock would strike 12.
However, what she was unaware of was Sonakshi's plan for celebrating her husband's birthday in a special way. Sonakshi had requested Dev to spend his birthday night by dining in at a restaurant and also told him that in that way he could spend the rest of the day with his mother and family.
On the eve of his birthday, Sonakshi visited her mother's house, from where she left to a restaurant for the dinner date. However, just when Dev was about to leave his house and was looking forward to spend some quality time with his wife on his birthday, Ishwari stopped and requested him to spend his special day with family. Ishwari surprised him by organising a small birthday party.
Dev, who was worried not to be able to join Sonakshi, found it difficult to inform his mother about Sonakshi's plan and her being waiting outside the restaurant at odd hours.
Later, Dev sent the driver to pick Sonakshi from the restaurant. Upon learning that Dev chose to be with his family rather than spending some special moment with her, Sonakshi burst out crying.
However, seeing her entering the Dixit house with a smile on her face, Dev was filled with guilt. Later, Ishwari too learnt about Sonakshi's plan and made an effort to apologise to her. The elderly lady said that had she known about Sonakshi's plan, she would have not organised anything at home.
On the day of Dev's birthday, Sonakshi raised the issue of Dev calling her mother "Aunty" and not "ma." She warned him that if he doesn't correct himself, she too would call his mother as Auntyji. When Dev argued that it would hurt his mother, Sonakshi retorted to it saying it surely did hurt her mother as well.
Later, Sonakshi spoke with Ishwari regarding Dev's decision to call her mother as Aunty. Ishwari tried defending her son saying that Dev must have called her Aunty by mistake or maybe he was unwilling to give her position to anyone. Hurt by Dev's behaviour towards her mother, Sonakshi told Ishwari that her mother had asked her to accept his family as her own and how she wished Ishwari too taught her son about accepting her family as his own.