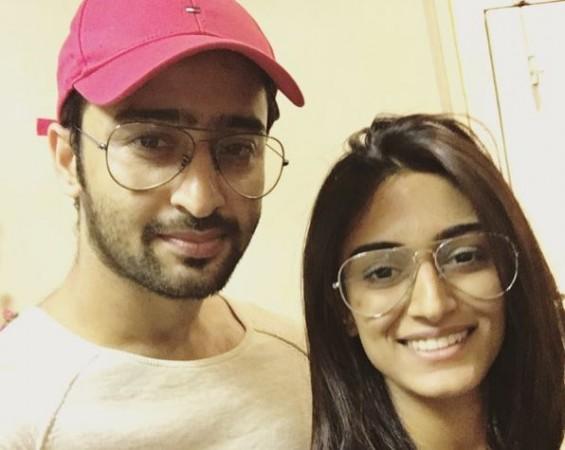 For Kuch Rang Pyar Ke Aise Bhi fans, who may have missed the recent episodes of the series, here is a recap of the drama that happened this week (February 6-February 10).
Kuch Rang Pyar Ke Aise Bhi to undergo a change in its timeslot?
Dev (Shaheer Sheikh) was extremely furious with the Income Tax officers sealing his office after they falsely accused his company of being involved in some illegal work. Just then, a TV news channel forecast an earthquake in Delhi, which caught Dev's attention. He immediately enquired if Sonakshi's employees had left office and on learning that his ex-wife was the only one working in the office, he rushed to rescue her. As Sonakshi thanked him for saving her life, Dev said that he saved her so that he could continue torturing her.
The next day, as Dev was on his way for some work, a few goons attacked him. Coincidentally, Sonakshi called him at the same time and realised that he was in trouble. Although Dev bravely fought back, he fell flat on the ground after one of the attackers hit him on head.
A panicked Sonakshi decided to track his location and on reaching the spot, was shocked to see a severely injured Dev. Sonakshi called for help and when nobody approached them, she decided to rush Dev to the hospital herself. On the way, Sonakshi started narrating to him a story so that he doesn't pass out. She began with how a flower and a gardener were two good friends but after the gardener left, the flower wanted to die but found solace in the sunlight. Dev understood the reference to the story and said that he never left her. He also asked who the "sunlight" in her life was. To this, Sonakshi recalled her daughter Suhana but refrained from revealing it to him.
Meanwhile, Sonakshi informed Ishwari about the incident and the entire Dixit family rushes to the hospital. Ishwari expressed her gratitude towards Sonakshi for having saved her son's life.
Dev recovered from the injury and while working in office one day, he noticed Sonakshi's childhood friend Jatin entering her cabin. Seeing the two hugging and happily chatting with each other, Dev got jealous and recalled the story of the flower and gardener. He assumed Jatin to be Sonakshi's "sunlight" and started taunting her about it.
What's good? Dev rescued Sonakshi from the earthquake while the latter saved his life by rushing him to the hospital on time.
What's bad? Dev getting jealous of Sonakshi and Jatin's friendship.
Conclusion: Sonakshi should reveal about Suhana's existence to Dev as he is the father of her child.
Related
Kuch Rang Pyar Ke Aise Bhi: Sadda Haq actor Ankit Gupta to enter in Sonakshi's life; will Dev get jealous?
Kuch Rang Pyar Ke Aise Bhi weekly recap: Dev, Sonakshi meet after 7 years; Dev embarrasses his ex-wife
Kuch Rang Pyar Ke Aise Bhi weekly recap: Dev slaps Sonakshi's father; breaks his relation with wife
Kuch Rang Pyar Ke Aise Bhi weekly recap: Dev locks Sonakshi inside room; Income Tax officers seal his office
Kuch Rang Pyar Ke Aise Bhi weekly recap: Ishwari spoils Dev and Sonakshi's trip to Shimla