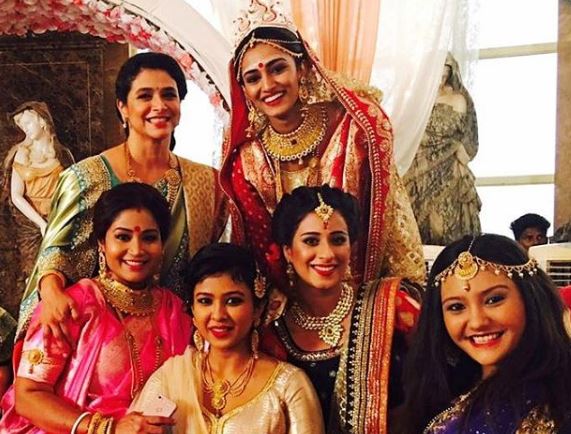 For Kuch Rang Pyar Ke Aise Bhi fans, who may have missed the recent episodes of the show, here is a recap of the drama that happened this week (December 19-December 23).
Ishwari (Supriya Pilgaonkar) has started bonding with Sonakshi (Erica Fernandes) ever since Dev (Shaheer Sheikh) announced that Sonakshi is pregnant. From taking care of her to feeding her, the mother-in-law has been doing it all.
Dev had lied to his mother as well as Sonakshi that the latter is pregnant. He fabricated Sonakshi's health report with the help of a doctor, hoping that it would help the bond between his mother and wife grow stronger until the truth is out.
Sonakshi, on the other hand, successfully managed to expose Riya's fiancé Ayaan's relationship with Khushi in front of Ishwari. This brave act of Sonakshi helped her win Ishwari's heart, who in turn decided to break Riya and Ayaan's engagement.
Both the mother-in-law and daughter-in-law reached Ayaan's house and confronted the latter about Khushi. Sonakshi got into a tussle with Khushi, which resulted in the former losing her balance and falling off. As Sonakshi cried out in pain, Ishwari rushed her to the hospital. Unfortunately, the doctor who attended Sonakshi turned out to be Ayaan's friend who informed him about Sonakshi not being pregnant.
Ayaan then started blackmailing Dev that he would reveal the truth to Sonakshi and Ishwari if Dev didn't let him marry Riya. Although Dev got furious with Ayaan, he agreed to convince Ishwari about Riya's wedding. However, Dev changed his mind and landed in a heated argument with Ayaan for having cheated on his sister Riya and even got him arrested on false charges of attempt-to-murder. It was only when Ayaan pleaded to spare him and apologised to Dev that the latter let him go with a promise that he will never come back into Riya or the Dixit family's life again.
What's good? Sonakshi took a brave step in exposing Ayaan and Khushi's relationship. Dev punished Ayaan for having cheated on his sister.
What's bad? Dev shouldn't have lied about Sonakshi's pregnancy and play with the latter and Ishwari's feelings.
Conclusion: Dev should reveal the truth to Sonakshi and Ishwari before it's too late.