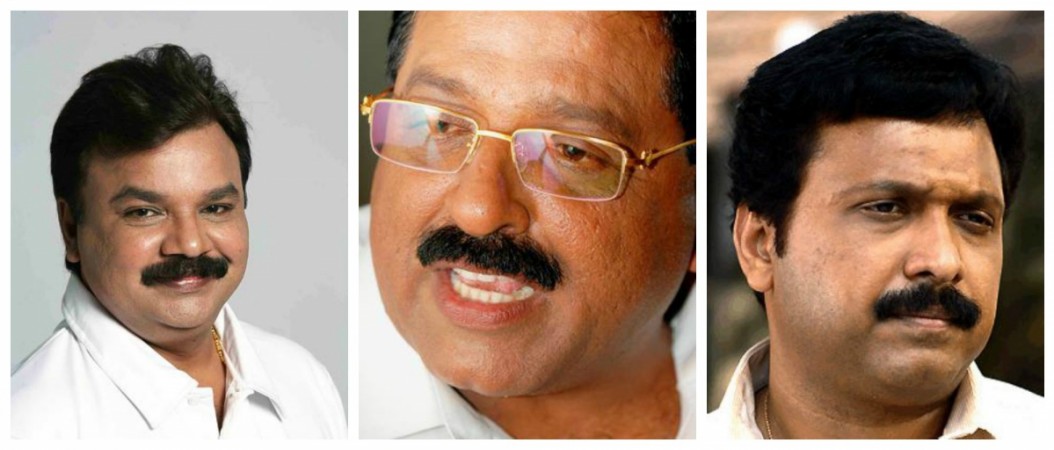 In a new audio clip, leaked by leading Malayalam news channel Manorama News, actor Edavela Babu has claimed that he resigned as vice chairman of KSFDC (Kerala Sate Film Development Corporation) after being pressurised by former minister and actor Ganesh Kumar.
Babu is also the secretary of AMMA (Association of Malayalam Movie Artist). He recently resigned from the post, protesting against appointment of Congress leader Rajmohan Unnithan as the Chairman of the corporation.
The new recorded telephonic conversation between the actor and another film personality reveals that Babu had no issues with Unnithan or any political individual being part of the corporation. Babu further said that he resigned because Ganesh Kumar asked him to.
Babu also said that he is ready to return to the association, and asked individuals associated with the film industry to organise protest outside KSDFC office seeking his comeback so that this can get them media attention. Secondly, he asked them to release a press release on the same and distribute to TV channels and newspapers. [Listen to Edavela Babu's Audio Leaked by Manorama News]
KSFDC dealt a huge blow this week when seven members of the board resigned from their posts following Rajmohan Unnithan's inclusion as committee chairman, replacing Sabu Cherian. Besides Edavela Babu, actors Maniyan Pillai Raju, Dileep, Siddhique, director Shaji Kailas and cinematographer S Kumar had come forward to resign.
Meanwhile, actor Salim Kumar who is also a board member refused to resign from his post and mentioned that there are certain motives behind these resignations.
Rajmohan Unnithan claimed that he is disappointed and hurt with comments made by those who protested against his membership on grounds that he has no association with the industry. He said that he has acted in seventeen movies and therefore, the claims made by Edavela Babu and team stand false.
He also pointed out that the post of Chairman of KSFDC comes under the right of State Government and there is no written document which claims that the post is meant only for film personalities, justifying his appointment.