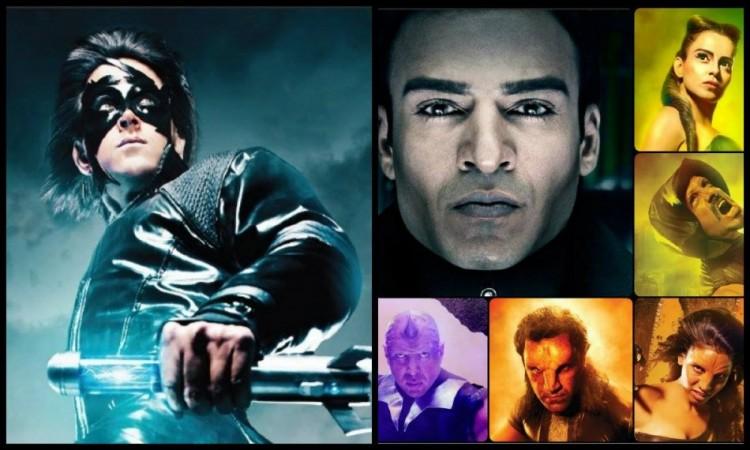 Ticket prices of big-budget films generally shoot up during festive seasons. When "Chennai Express" was released during Eid in August, ticket prices were raised by 40 percent in some circuits, especially in Mumbai.
According to reports, the ticket rates for the much-anticipated film "Krrish 3" will be much higher than Shah Rukh Khan starrer "Chennai Express".
The tickets for "Chennai Express" were sold at a whopping price of ₹500. Now, movie goers anticipating the release of "Krrish 3" will have to pay far more.
According to The Times of India, Essel Group-owned Fun Cinemas will hike ticket prices for the science fiction flick by eight percent in most of their outlets.
"The jump in 'Krrish 3' prices is largely due to the fact that it is Diwali time," Anand Vishal, Head of Operations at Fun Cinemas told the newspaper.
After witnessing a dry spell at the box office, trade analysts and theater owners are hoping for "Krrish 3" to revive the business. The film is much-awaited since it would involve high-end visual effects and see Hrithik reprising his superhero avatar. The film was in the making for one-and-half years.
A source from a leading theatre expressed hope that the hype surrounding "Krrish 3" will boost their business.
Apart from Fun Cinemas, major multiplexes including Inox are also planning to increase ticket rates. On the other hand, single screen owners have decided that they would not hike the prices.
In Mumbai, PVR ticket prices in most booking portals are between ₹150 and ₹500; in INOX it is in the range of ₹120 and ₹600 INR and Fun Cinemas between ₹100 and ₹350. [Note: ticket rates are of the opening day]
In NCR (National Capital Region) Fun Cinemas tickets are priced between ₹240 and ₹550, while PVR charges between ₹240 to ₹1,200.
In Bangalore, PVR ticket prices are between ₹230 and ₹750 INR; INOX is in the range of ₹140 to ₹700 and Fun Cinemas between ₹240 and ₹350.
Now, it remains to be seen whether the higher ticket prices for "Krrish 3" will break the record held by "Chennai Express".
"Krrish 3" is directed and produced by Rakesh Roshan and also features Priyanka Chopra, Vivek Oberoi and Kangana Ranaut.