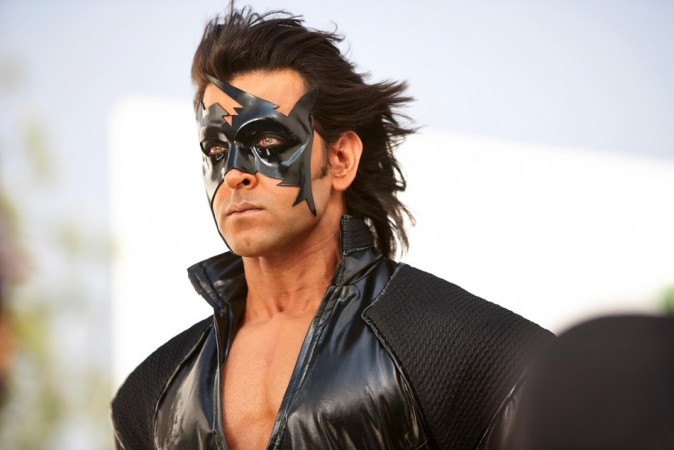 Bollywood flick "Krrish 3" is continuing its unbelievable pace at the domestic box office. The superhero flick starring Hrithik Roshan is all set to become the highest grosser ever in the Indian cinema.
The film has taken its overall 13-day total to ₹221.23 crore. While "Chennai Express" took four weeks to reach that figure, "Krrish 3" did it in just two weeks.
The second week breakup of the film is: Friday ₹9.16 crore, Saturday ₹14.23 crore, Sunday ₹16.35 crore, Monday ₹5.47 crore, Tuesday ₹5.04 crore and Wednesday ₹4.46 crore, according to Bollywood Hungama.
The film requires another ₹6 crore to surpass the lifetime business of "Chennai Express" in India. "Krrish 3" is expected to touch ₹227 crore by its third Friday of theatrical run.
By breaking "Chennai Express" record, the science fiction flick will become the highest grosser.
With Children's day and Moharram holiday falling in consecutive days followed by the weekend, the film has snagged another opportunity to earn well in collection centres.
Earlier, the filmmakers decided to make this Children's day special by reducing the ticket price for children below 14 years of age.
But the proposal was slashed because the makers wanted to register big numbers on Moharram, which is coincing with Children's day in some regions.
"There was a proposal to bring down the ticket rates of 'Krrish 3' on Children's Day. But November 14 also happens to be Moharram. We didn't want to lose out on holiday crowds for 'Krrish 3' a day before the release of 'Ram-Leela' when we expect a fall in footfalls for 'Krrish 3' anyway. So all fiscal relief for Children's Day stands cancelled," a representative of a leading multiplex chain in Mumbai said, according to Bollywood Hungama.