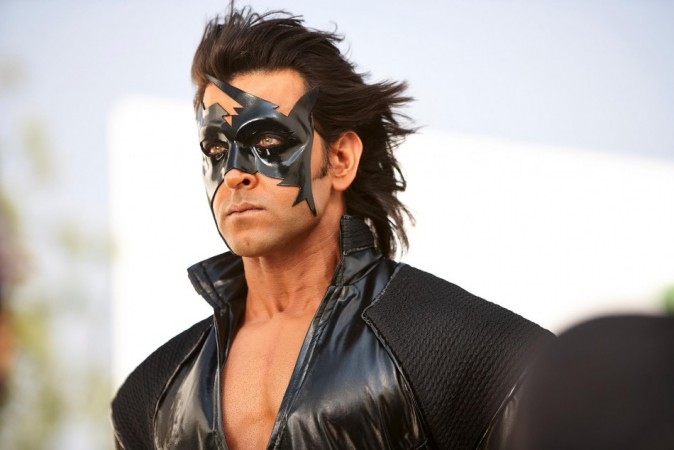 Bollywood superhero flick "Krrish 3" began its second week of theatrical run on a high note. The film on its second Monday raked in ₹5.47 crore, taking its overall domestic figure to ₹211.73 crore, according to Bollywood Hungama.
The second weekend collection of "Krrish 3" which stands at ₹39.83 crore is the highest ever after "3 Idiots" which raked in more than ₹33 crore.
"Krrish 3" is dominating the overseas and domestic box offices despite the release of "Thor: The Dark World" and "Satya 2".
The science fiction film, featuring Hrithik Roshan, Priyanka Chopra, Vivek Oberoi and Kangana Ranaut, was released in 4,400 screens in India and over 550 screens overseas. Made on a budget of ₹100-₹150 crore, "Krrish 3" is one of the most expensive films of Bollywood.
The increase in ticket prices during the Diwali festivities, high number of screens, positive reviews and star effect catapluted the film to the top spot at the box office.
The current pace of the film suggests that the film will break the record of "Chennai Express" by the third weekend.
The overseas markets also contributed a major chunk of the film's collections. The total figure after the second weekend stands at ₹35.21 crore [US, UK, UAE, New Zealand and Australia].
"Krrish 3" performed extraordinarily well at the UAE and US box offices, where it raked in ₹12.95 crore and ₹11.77 crore, respectively. It collected ₹7.28 crore from the UK, ₹2.47 crore from Australia and ₹73.56 lakh from New Zealand.
After the second weekend, the worldwide total of the film is ₹246.94 crore.
The film should continue its marvellous run till the second Thursday, when new films are lined up for release. With the debut of "Ram-leela" the collections of "Krrish 3" are expected to fall. [PHOTOS: Hrithik Roshan & Priyanka Chopra]