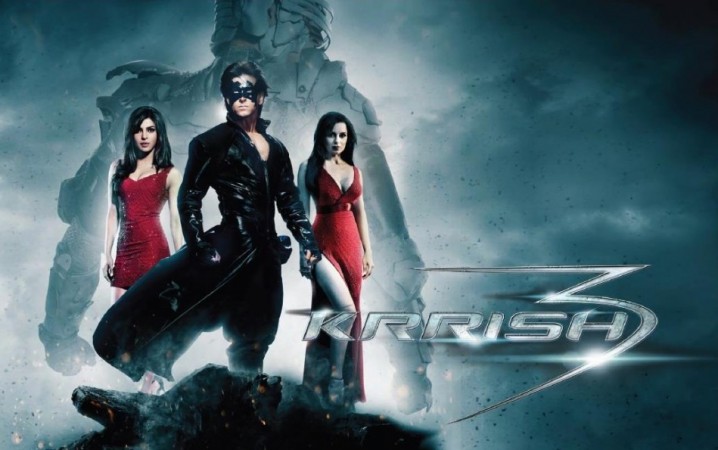 Hrithik Roshan starrer "Krrish 3" which started on a fantastic note is continuing its dream run at the Indian box office. The superhero flick has maintained a steady pace at collection centres in its second week.
A film generally sees a drop in collections when it finishes its weekend run and declines further in the second week. But "Krrish 3" has maintained a stable position in theatres across the country.
The second Monday and Tuesday collections of the film were in the same range of around ₹5 crore, taking its total earnings to ₹216.77 crore, according to Bollywood Hungama.
The box office success of "Krrish 3" has put an end to the notion that the pre-Diwali period is not a good time to release any film. The film has been widely appreciated particularly by children and the youth audience, invariably boosting its traffic at collection centres.
The film continues to dominate the trade market despite the release of new film "Satya 2", which was affected by the "Krrish 3" wave in India.
"Krrish 3" is now aiming to break the lifetime business of "Chennai Express" which stands at ₹227 crore.
Rakesh Roshan, who is the producer and director of the film, is now reaping entire profits as no other corporate production house was involved in the film's production.
The filmmaker has not revealed the production cost of the film, but reports suggets that the film was made on a budget of ₹100-₹150 crore. Taking note of the production costs, the film has made a huge profit from just its domestic run. The satellite rights and overseas total will add to the profits.
The mega-budget film, which hit more than 4,400 screens, also features Priyanka Chopra, Vivek Oberoi and Kangana Ranaut.