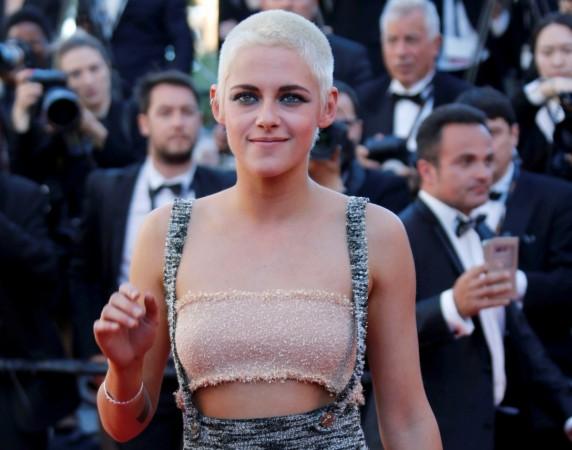 Twilight actress Kristen Stewart has been very open about her sexual orientation after coming out earlier this year, and she has once again touched upon the topic in her interview with Harper's Bazaar UK.
The actress who has dated a number of celebrities including Robert Pattinson, Michael Angarano, Alicia Cargile, Stephanie "Soko" Sokolinski and St. Vincent in the past said she was genuinely in love with all her exes. She also said she was open to dating men again.
Also read: Rihanna upset with Drake and Nicki Minaj?
"I've been deeply in love with everyone I've dated," Stewart told the magazine. "Did you think I was faking it? I've always really embraced a duality. And really, truly, believed in it and never felt confused or struggling. I just didn't like getting made fun of."
Elaborating on being open to dating men again, Stewart added: "Some people know that they like grilled cheese and they'll eat it every day for the rest of their lives. I want to try everything. If I have grilled cheese once I'm like, 'That was cool, what's next?'"
Stewart is currently involved with model Stella Maxwell.

The actress' most high-profile romance was with Pattinson, thanks to the Twilight series of movies, which became a global phenomenon. Everything was fine between the couple until she started work on Snow White and the Huntsman with Rupert Sanders. Photographs of Stewart getting a bit too close for comfort with Sanders created a strain in Pattinson and Stewart's romance, and they eventually called it quits in 2013, just six months after the final Twilight movie hit theatres.
Pattinson is now dating singer FKA Twigs, and rumours are rife that the couple is all set to walk down the aisle.