Kristen Stewart's personal life has always remained the hot topics among her Twilight movie fans. Robert Pattinson's former girlfriend was in a serious relationship with an acclaimed model, Stella Maxwell, but is now allegedly involved with Sara Dinkin. If reports are to be believed then Stewart has recently joked about living together with Sara under one roof.
After ending her high-profile relationship with Robert Pattinson, the Twilight movie starlet focused on multiple projects. However, it was her dating life that intrigued her fans. Post her Pattinson-era, she has had a string of lovers like singer SoKo, Alicia Cargile, and others. She was most recently in an alleged relationship with Stella Maxwell but apparently, things did not work out between the two and Kristen called it quits.
Ever since then, Kristen Stewart has been spotted multiple times with stylist Sara Dinkin. The duo has not confirmed their alleged relationship but as per a recent report by RadarOnline, Kristen Stewart is apparently enjoying her time with Sara Dinkin a lot.
As per the alleged report, Robert Pattinson's former girlfriend is growing deeper with her new female friend Sara Dinkin. As per an alleged source, Kristen was pretty hurt by Stella and wants nothing to do with her whatsoever. As per the source, Kristen now understands that Stella was supposedly using her to make a name for herself in the industry.
"She is really having a lot of fun with Sara," the insider added. "They definitely are picking things up and spending every day and night together. Kristen joked to her that they will be living together in no time."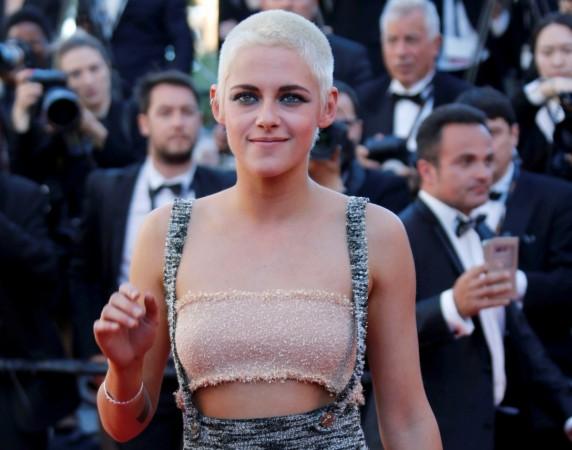 It will be too soon to say that Kristen Stewart is serious for Sara Dinkin as the Personal Shopper movie actress has not yet confirmed her romantic affair. At the same time, neither of their reps have commented on these claims. So, there are chances that these are nothing but mere assumptions about their personal lives.
Meanwhile, in professional endeavors, Kristen Stewart is going to be extremely busy this year. The Lizzie movie actress has recently wrapped the filming of Charlie's Angeles Reboot and her films, Underwater and Against All Enemies, are under post-production. Furthermore, it was announced in 2018 that Kristen was in talks to star in a lesbian couple Christmas movie, Happiest Season.