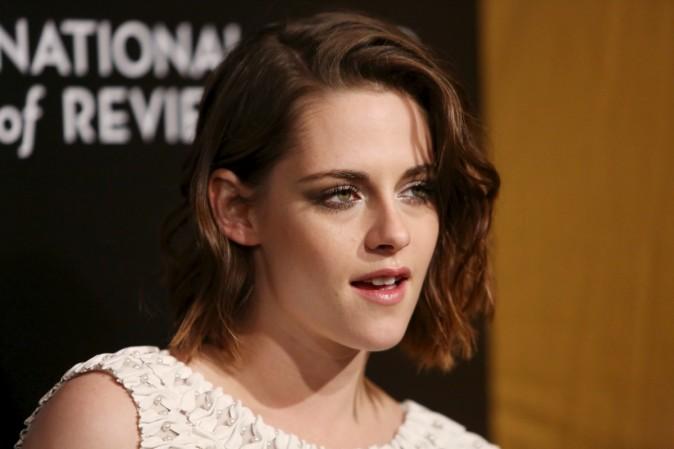 It looks like Kristen Stewart is over St. Vincent as the actress is reportedly dating a new woman. The Twilight actress is said to be dating Victoria's Secret model Stella Maxwell.
Kristen Stewart and Robert Pattinson reuniting?
Stewart and Maxwell were often spotted hanging out together and now, reports say that the two are in a relationship. Stewart is also having fun with the model, People magazine reported.
Maxwell has joined Stewart in Savannah, Georgia, where the Twilight actress is filming a new movie about Lizzie Borden, to spend some quality with her.
"Kristen is dating Stella Maxwell. They are having fun," a source told the People magazine.
"When Kristen filmed in Savannah, she spent several days together with Stella, who came to visit her. She was with Kristen on the set most days and seemed to have fun," another source said.
"Kristen also seemed very happy with Stella around. They weren't affectionate, but definitely acted very friendly and like they had the best time hanging out. Stella seems very easy going. She is always very smiley and has a cute personality," the source added.
Stewart has been linked with several women after she broke up with Robert Pattinson. She was previously in a relationship with St. Vincent. Stewart and Vincent also made their relationship official in October when they attended the FDA/Vogue Fashion Fund Show in Los Angeles. However, it is still not known why she ended her relationship with Vincent.
Before Vincent, Stewart was in a relationship with Alicia Cargile. In an interview earlier this year, Stewart opened up about her relationship with Cargile and said, "I think also right now I'm just really in love with my girlfriend. We've broken up a couple of times and gotten back together, and this time I was like, 'Finally, I can feel again." However, like Vincent, it is still not known why Stewart broke up with Cargile.