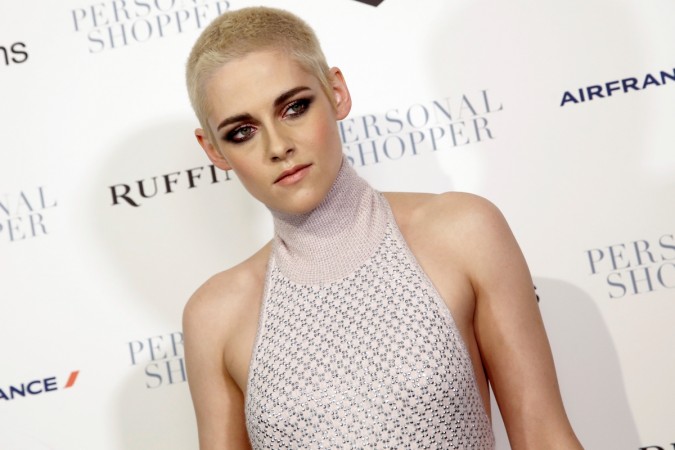 In March, Kristen Stewart shocked a number of her fans by chopping off her hair to sport a new edgy style. And in recent photographs, Stewart seems to have morphed into Justin Bieber, who last month attracted a lot of press when he was seen in Rio De Janeiro in a revealing crop top and workout pants.
Also read: Game of Thrones Season 7: Kit Harington opens up about Jon Snow and The Prince That Was Promised theory
On Monday, Stewart was seen in New Orleans wearing a cropped top and trousers and this outfit was what made her resemblance with Bieber obvious.
Check out their images below:
Kristen Stewart is the new Justin Bieber pic.twitter.com/BUX1i9kwIS

— m | segue de volta? (@thekidraulh) April 2, 2017
Interestingly, Stewart is not the only celebrity whose looks have been compared to that of the Canadian pop sensation.
Miley Cyrus too looked a lot like Bieber when she ditched her long locks for a pixie crop. Cyrus acknowledge the fact that they look similar by Instagramming a mashup of their photographs last year.
Bieber is said to have loved the image so much that he is believed to have joked about framing it.
"Justin freakin' loves the morphed picture Miley put on her Instagram," an insider told HollywoodLife.com . "He thought it was hilarious and joked with her that he was going to frame it. Justin thinks the world of Miley and admires how she's always pushing the envelope. They both have a similar sense of humor and love playing practical jokes on each other, so Justin was kind of hoping and expecting that Miley would surprise him with her priceless photoshopping skills."