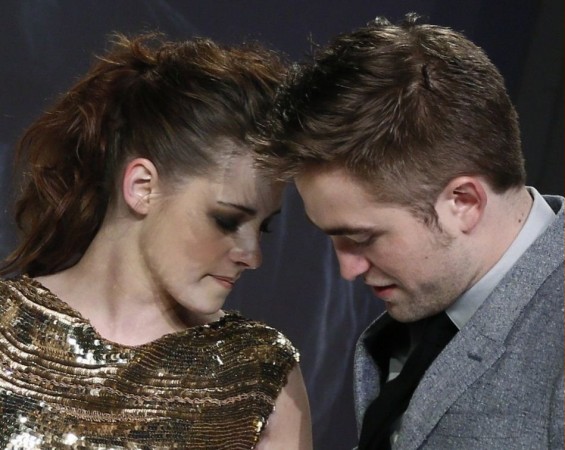 Kristen Stewart is back in news and this time, the actress is linked to French singer Soko. Interestingly, this report comes soon after the buzz about Robert Pattinson and FKA Twigs confirming their wedding dates went viral online.
This has got fans wondering if Stewart has decided to move on with her alleged new girlfriend, as there's no hope left to get back together with her "Twilight" co-star.
While Pattinson and Twigs have finally reportedly set a date to get married, Stewart on the other hand, seemed to have sparked dating rumours with Soko.
When it almost started feeling like Pattinson and Twigs are on their way to call off the wedding, a slew of reports flooded the Internet confirming that everything's on track. A report in Inquisitr said that Pattinson and Twigs have finally set a date to marry and the ceremony and guestlist are all planned already.
According to the website, the wedding is officially on and the ceremony will take place late summer. The couple is apparently looking at exchanging their vows somewhere in Europe. "Rob and Twigs are desperately trying to keep this wedding top secret, but they let slip last week to friends that they've been rehearsing their wedding dance, with Twigs complaining about Rob's 'two left feet,'" an insider said.
While fans were still wondering if the actor's ex-girlfriend and "Twilight" co-star will be on the guestlist, a buzz about Stewart-Soko's new blooming relationship went wild. The duo was apparently spotted enjoying a PDA-packed lunch date at Cafe Gratitude recently.
This is not the first time Stewart has been linked with someone. The actress was reportedly seriously dating former assistant Alicia Cargile, with whom she split last October, after dating for about a year. And before that she was rumoured to be with Nicholas Hoult.
When so many dating and break-up rumours kept coming and going, fans started wondering if Stewart's new relationships are failing because she's still hoping to get back together with Pattinson. And now, the Soko dating rumour buzzing simultaneously with Pattinson and Twig's wedding confirmation, has made the speculations strong that maybe Stewart was never over Pattinson.