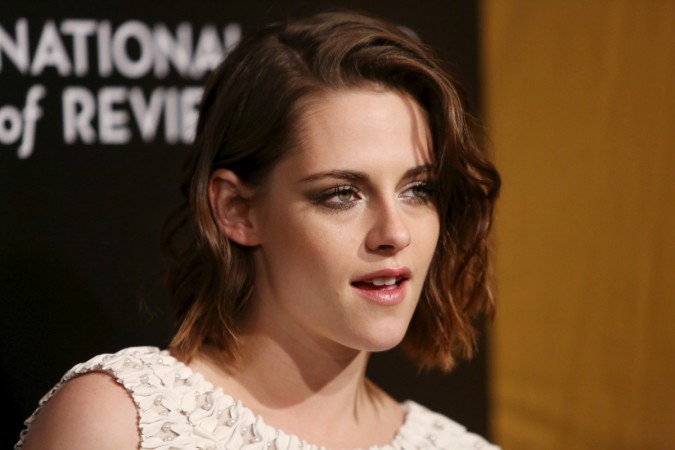 Kristen Stewart, who has reportedly been single since her split from former assistant Alicia Cargile in October, has sparked dating rumours after she was spotted indulging in public display of affection with a mystery woman.
The pair was photographed Wednesday with their arms around each other after enjoying a lunch date at Cafe Gratitude.
Who is the mystery woman?
A source close to Stewart told Radar Online that the woman Stewart was spotted with was a French singer name Soko. However, the source quashed rumours that the duo is dating.
"They are not girlfriends. Kristen is still very much single!"
Interestingly, Soko is not the first person to be linked with Stewart since her split from Cargile. Robert Pattinson's ex and Nicholas Hoult were rumoured to have fallen in love during the filming of "Equals" in Japan in 2014.
Since then, they have been spotted together a number of times, and the couple further sparked speculation of being romantically involved when they were photographed earlier in January acting like giddy teenagers. According to reports, Stewart couldn't stop smiling during her outing with Hoult, who previously dated Jennifer Lawrence.
In an interview last year, Hoult and Stewart spoke about how "Equals" helped them bond and move past their heartbreaks.
"It was nice to feel so isolated from everything, from our lives," Hoult told The Daily Beast. "It's often the way we are on location, but particularly in this movie it was very intimate, and a nice environment to be in."
"It was incredibly painful," Stewart added. "It was a really good time for both of us to make this movie. We all felt akin by how much we've been through, and to utilize that is so scary."
Stewart's first high profile romance was with her "Twilight" co-star Robert Pattinson. However, their romance soured when photographs of Stewart getting cozy with her "Snow White and the Huntsman" director, Rupert Sanders, hit tabloids.
Pattinson is now engaged to singer FKA Twigs.