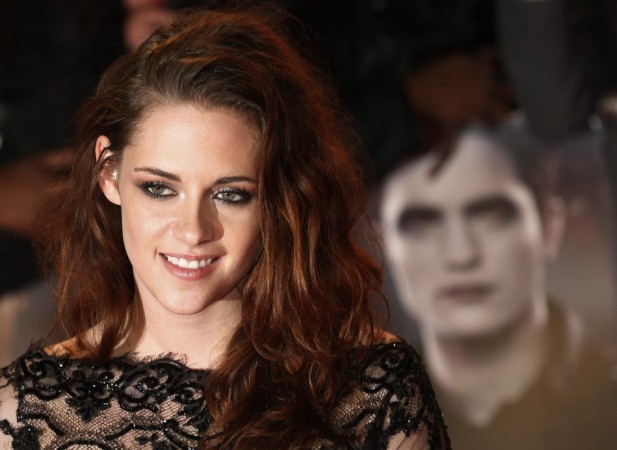 It looks like Kristen Stewart and Robert Pattinson both are game for a Twilight movie reboot. Robert recently joked about a Twilight movie sequel, and now, Kristen Stewart has given her thoughts on playing Bella Swan again.
Kristen Stewart is busy promoting her upcoming film Jeremiah Terminator LeRoy at TIFF and teased her fans about returning to the Twilight universe.
"Yeah, sure," Stewart told Entertainment Tonight before adding, "Yes, absolutely. Honestly, start sending scripts my way. Let's start building this."
Well, it seems pretty clear that Kristen Stewart's response on a Twilight movie reboot is for fun, just like her ex-boyfriend's comments. But fans of Stewart knows this for a fact that the vampire-human saga holds a special place in her heart. During her conversation with ET, she also talked about the movie's upcoming 10th anniversary.
"On one hand, it's 10 years ago — it's wild, it's surreal to think about that — but that on the other, my memories are still so close to me, it doesn't feel like a lifetime ago necessarily."
Check out the full interview here:
Apparently, this is not the first time when Kristen talked about returning to the Twilight saga. She admitted in the past that she would be the first person to pick up a book if Stephenie Meyer (the author of Twilight saga) will come up with another story based on the previously written characters.
When it was asked about the possibility of starring in another Twilight movie, Stewart said, "We kind of finished the series. We made five movies. I think we kind of did it justice."
Stewart had also earlier that she is open to the idea of starring in the same project but added that the reunion with the cast and crew should not emotionally drain her.
"Even though after the first one, which stood alone, it lasted a long time. It's hard to speak to a five-year period in a few sentences, but I loved doing it. But that doesn't mean I want to keep doing it. But if other people wanted to? Yeah, sure."