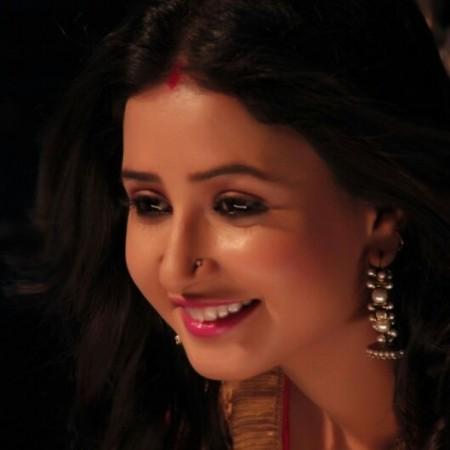 Bollywood celebrities often become the target of fans on social media for the character they play. Recently, fans of "Krishnadasi" actress Sana Amin Sheikh targeted her and bashed her on social media.
Sana, who plays the role of a Hindu woman in the show "Krishnadasi," received flak from fans for wearing vermillion (sindoor) and a mangalsutra. Fans took to social media to slam the actress and said that she is not a "real Muslim."
However, the actress gave a befitting reply to her fans who called her "non-Muslim." In a Facebook post, she told fans that her mother and grandmother wore Mangalsutras and that does not make them less of a Muslim.
Furthermore, she asked fans to stop watching her show and stay away from social media. She also posted screenshots of the messages that she received from her fans.
Read here what she said:
There r people who bash me asking why do i put sindoor after pack up.. (btw it goes off only when i wash my hair), even if i wear it by choice.. does it make me less of a Muslim.. my Nani and my Mum wore Mangalsutras.. which is a "Hindu thing"
Does this make us less of a Muslim.. ?
I know i am going to get bashed at this too..
All those who r staunch muslims who write to me.. why don't u get off insta and facebook.. Isn't this entertainment.. why do u watch my soaps on tv.. Isn't it Haraam.. ?
Will Allah put me in dozzak because i wore sindoor.. ?
And will u go to jannat inspite of the fact that u wasted your time on facebook and other entertainment sources and that u gave me hidayat.. ??