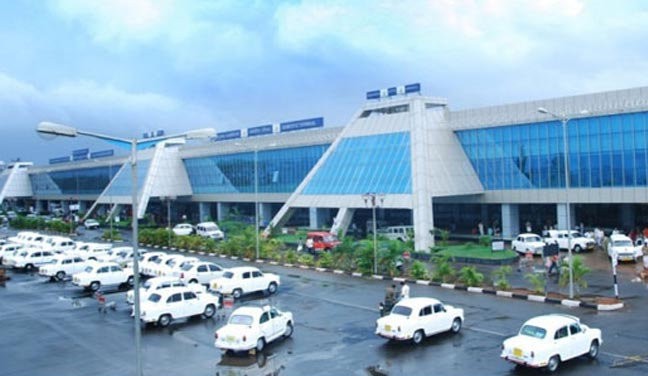 The Kozhikode police on Friday formally arrested eight employees of Airports Authority of India (AAI) for their alleged involvement in the scuffle at the Karipur Airport late on 10 June, which had led to the "accidental" death of a 52-year-old jawan of Central Industrial Security Force (CISF).
The arrests were made after analysing the footage from CCTV cameras installed at the airport. The eight arrested men have been charged under various IPC sections, including 304 (culpable homicide not amounting to murder).
The police had detained 12 people from the airport in connection with the shooting at the Calicut International Airport (CIA) soon after the incident. Kerala's additional director general of police (north zone) N. Shanker Reddy told IBTimes India that though the arrests have been made, the enquiry and identification process were still on.
"The CCTV footage has made the investigation easy. But we are taking the help of video experts to establish who was really responsible for the shooting," Reddy said.
The shooting at the VIP security check area of Karipur Airport was the outcome of a long standing feud between the CISF personnel and the officials of AAI's fire department.
According to CISF officials, fire department employee Ajit Kumar had reached the VIP security check of the Kozhikode airport around 9.30pm on Wednesday when sub-inspector Seetharam Choudhari asked him to go through the mandatory frisking. Soon after this, an argument ensued and after some time around 30 AAI personnel ganged up there.
According to an Indian Express report, the fire and rescue staff at the airport targeted Choudhari as a payback for earlier refusing to allow their colleague carry a bag to a high security zone without examination.
"They seem to have been waiting for a chance to hit [Choudhari]. That is why, the person who picked up a verbal fight with [Choudhari] called others over phone to reach the spot. Unfortunately, an innocent person has fallen victim,'' an unnamed source told IE.
The CISF has now handed over the police a 9mm pistol and an INSAS rifle. The police suspect that CISF jawan Yadav was hit by a bullet from Choudhari's 9mm pistol during the scuffle, TNIE reported.
CCTV Video
A CCTV footage accessed by Manorama News, also circulating on YouTube, shows around a dozen staff of fire department chasing and assaulting Choudhari at the VIP security check area of the airport.
The 2.25-minute video shows events that happened between 9.43.16 pm and 9.45.41 pm and ends with the attackers fleeing the scene. The shooting part, however, cannot be seen in the video.
ADGP Reddy told IBTimes India that the investigating officials have taken footage from the CCTV cameras installed on the compound and were analysing them to find out the sequence of the incident.