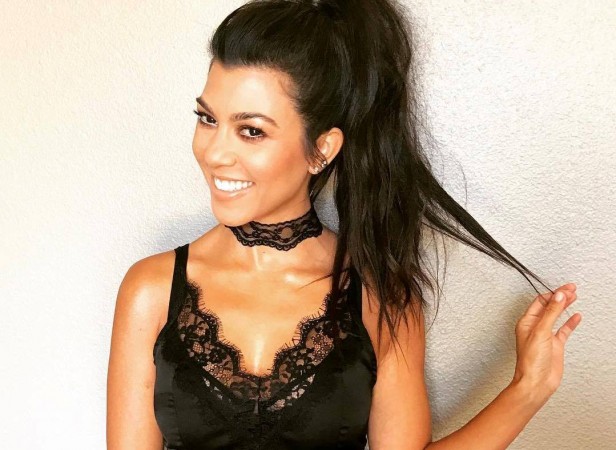 Can someone turn up the air-conditioner already? Kourtney Kardashian is making it hard to breathe as she turns summer temperatures high!
The Kardashian sister, who made headlines with Kim for flaunting her super hot body in Mexico recently, has gone all nude for Keeping Up With the Kardashians sneak peek. The reality star is in Costa Rica and E! News reports she is all set to make heads turn as she poses naked for the camera.
Also Read: Kourtney's naked cartwheels and Kim's thong welcome the summer in style!
Showing off all her sensual curves, the 38-year-old reality star stepped into the pool, flipping her hairs back and letting the shutterbugs capture her. The photo shoot will not only make us envious of her confidence in her beautiful body, it has also made Kylie Jenner jealous.
Watching her nail the sexy shoot, the 19-year-old star couldn't resist her comments. She said, "What the f--k! I want to get in. I'm so jealous!"
Kourtney went wet and naked in the pool for a special shoot hosted by photographer Mike Rosenthal. The crews of the show, the photographer's crew and Kim Kardashian and Khloe Kardashian watched Kourtney live in action.
Talking in the behind-the-scenes video, hairstylist Jen Atkin commented Kourtney's confidence in front of the camera. She addressed the elder Kardashian sister and told, "Kourt, you are giving life right now!"
Khloe also took to the BTS camera to confess how much she adored the bombshell mother. "I honestly was worried about you after Penelope. I did think, like, she's gone. Now, she's YOLO-ing it up, f--king bomb ass body, naked in the pool and your sisters should be afraid of you," she told Kourtney.
It is evident that the mother of three was having the time of her life as she went about flipping her hair not once but numerous times before jumping into the pool until the photographer was happy with the shot. Kourtney shared the final picture on her Instagram account.